Trade

People before [corporate] profits. International agreements should protect human rights and the environment, not big corporations.
Many current trade rules benefit big corporations and block the transition to sustainable economies and societies. They mainly aim to increase trade volumes and often consider environmental, social, human rights and health protections as 'barriers'.
This model is aggravating economic insecurity and global inequality, leading to human rights violations, eroding democratic control, and setting us on a collision course with planetary boundaries.
We urgently need to radically revise our trade model. We are campaigning for alternatives to protect the climate, limit resource consumption, complete the transition to ecological and sustainable agriculture, and create an economy founded on principles of democracy and social justice.
At the moment, we are campaigning against the Energy Charter Treaty and the EU-Mercosur trade deal.
Contact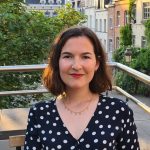 Julie Zalcman
Trade campaigner
julie.zalcman[at]foeeurope.org