Friends of the Earth Europe is the largest grassroots environmental network in Europe, uniting more than 30 national organisations with thousands of local groups.
Our Brussels office coordinates our network's joint campaigns, and pushes for action by the EU to protect people and planet.
We are the European arm of Friends of the Earth International, a global federation uniting over 70 national member organisations, some 5,000 local activist groups, and over two million supporters around the world.
Our team
Director
Jagoda Munić
Director
jagoda.munic[at]foeeurope.org
Communications
Matilda Flemming

Communications coordinator
matilda.flemming[at]foeeurope.org

+32 (0)489 333 517

Gaëlle Cau

Communications officer
gaelle.cau[at]foeeurope.org

+32 (0)489 333 517

Laura Hieber

Communications officer
laura.hieber[at]foeeurope.org

+32 (0)489 333 517

Stine Nielsen

Events officer
stine.nielsen[at]foeeurope.org

Yvonne Lemmen

Communications officer
yvonne.lemmen[at]foeeurope.org

+32 (0)489 333 517

Gábor Ott

Communications intern
gabor.ott[at]foeeurope.org
Climate Justice & Energy
Colin Roche

Climate justice & energy coordinator
colin.roche[at]foeeurope.org

Kieran Pradeep

Climate & energy justice campaigner
kieran.pradeep[at]foeeurope.org

Laia Segura

Energy justice campaigner
laia.segura[at]foeeurope.org

Maria Santos

Community and Renewable Energy Campaigner
maria.santos[at]foeeurope.org
Economic Justice
Paul de Clerck

Economic justice coordinator
paul.declerck[at]foeeurope.org

Alban Grosdidier

Climate campaigner, Justice is Everybody's Business
alban.grosdidier[at]foeeurope.org

Alice Portal

Economic justice campaigner
alice.portal[at]foeeurope.org

Jill McArdle

Corporate accountability campaigner
jill.mcardle[at]foeeurope.org

Julie Zalcman

Trade campaigner
julie.zalcman[at]foeeurope.org

Myriam Douo

Corporate capture campaigner
myriam.douo[at]foeeurope.org
Food, Agriculture & Biodiversity
Annelies Schorpion

Food, agriculture, biodiversity & resource justice coordinator
annelies.schorpion[at]foeeurope.org

Clara Bourgin

Food, agriculture & nature campaigner
clara.bourgin[at]foeeurope.org

Mute Schimpf

Food campaigner
mute.schimpf[at]foeeurope.org

Stanka Becheva

Food & farming campaigner
stanka.becheva[at]foeeurope.org
Resource Justice & Sustainability
Meadhbh Bolger

Resource justice campaigner
meadhbh.bolger[at]foeeurope.org

Boon Breyne

Beyond Growth campaigner
boon.breyne[at]foeeurope.org
Young Friends of the Earth Europe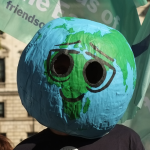 Currently vacant
Young FoEE coordinator
youngfoe[at]foeeurope.org
Network Development
Shenna Sanchez

Network development & solidarity officer
shenna.sanchez[at]foeeurope.org

Magda Tancau

Network development coordinator
magda.tancau[at]foeeurope.org
Operations
Antonia Zampa

Office manager
antonia.zampa[at]foeeurope.org

Elena Barba

Grant manager
elena.barba[at]foeeurope.org

Juris Martins

IT manager
juris.martins[at]foeeurope.org

Kate Fayers-Kerr

Fundraising Coordinator
kate.fayers-kerr[at]foeeurope.org

Roberta Stebel

Finance Manager
roberta.stebel[at]foeeurope.org

Guy van der Perren

Finance officer
guy.vanderperren[at]foeeurope.org

Saïd El Harchi

Accountant
said.elharchi[at]foeeurope.org
Find a Friends of the Earth group near you