28/03/22
Food production is a climate justice issue. But what does that mean exactly?
In 2021, the EU finished reforming their Common Agricultural Policy (CAP), which defines how a third of the EU budget will be spent. The new CAP will distribute nearly €270 billion to over 6 million farmers from 2023-2027. The way that money is shared out and spent has the power to re-balance power in food supply chains and create a fairer farming sector by supporting smallholder farmers, rural development, and sustainable farming practices.
So how far does the new CAP measure up as a tool to create a sustainable and fair agriculture system? Dive into the details with our new fact sheet.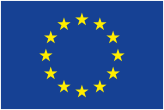 Related Content
We think you'd also like: