28/03/22
Farming in Europe stands at a crossroads.
In 2020, the EU introduced the Farm to Fork Strategy, a set of policy objectives devoted to reforming Europe's food system to meet the EU Green Deal goals. And in 2021, the EU promised a new "greener and fairer" Common Agricultural Policy (CAP). With its billions of euros going to farmers every year, it can make or break the Farm to Fork Strategy. Historically, the CAP has been used to prop up factory farms, exploitation and climate devastation.
So how far does this reformed CAP really achieve the Green Deal targets? Dive into the details with our new fact sheet.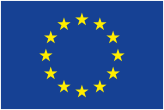 Related Content
We think you'd also like: