05/07/22
Fact sheets on European financiers of beef and soy industries, which fuel deforestation and human rights abuses in Argentina, Brazil, and Paraguay
Greedy agribusiness is continuously eating into South America's biodiversity hotspots, namely the Amazon rainforest, the Cerrado savannah, the Gran Chaco dry forest, and the Pantanal wetlands. However, while the destruction of the Amazon has hit a fifteen-year high, neither alarming deforestation rates nor forest fires could stop financial institutions in Europe from investing in forest-risk commodities, like meat and soy, in the Mercosur area.
European financiers like the Spanish Santander, Dutch Pension fund ABP, French Credit Agricole and German Deutsche Bank are funnelling billions of euros in agribusiness companies linked to deforestation, forest fires, slave labour, and land conflicts in their supply chains. At the same time, they promote cardboard commitments to align their financing to the Paris Agreement and to halt deforestation.

The EU-Mercosur trade deal would further harm people and nature with trade – and, subsequently, investments – in forest-risk commodities increasing. But what will also increase? The amount of beef and soy products in European supermarkets with deforestation and land grabs on the invisible price tag.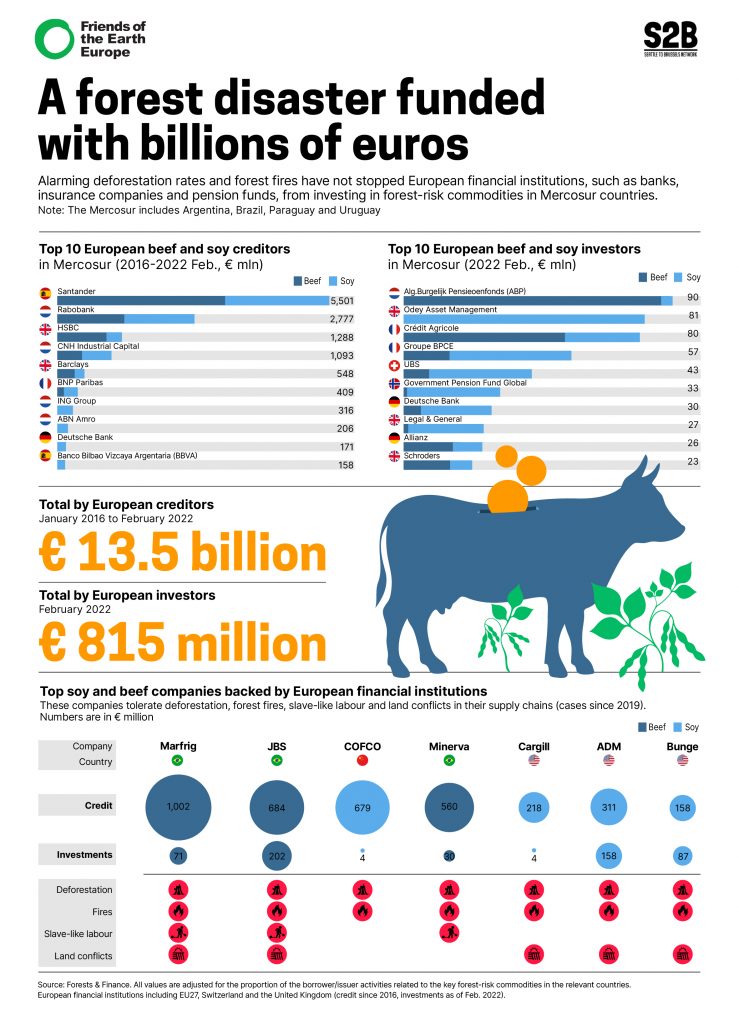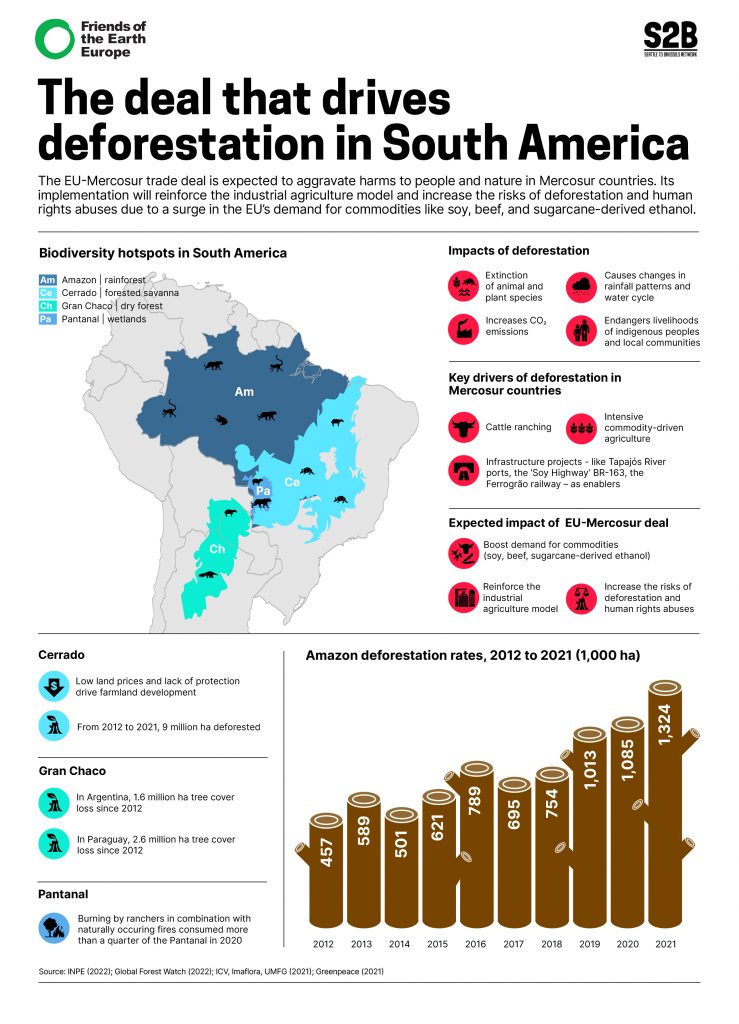 Read all background information and sources: How European Agribusiness Financiers Are Driving Deforestation in South America
Published by Friends of the Earth Europe and Seattle to Brussels Network (S2B)
Related Content
We think you'd also like:
The EU is close to finalising a climate-wrecking trade deal with Brazil, Argentina, Paraguay and Uruguay – known collectively as Mercosur. But there's still time to stop it.