28/03/22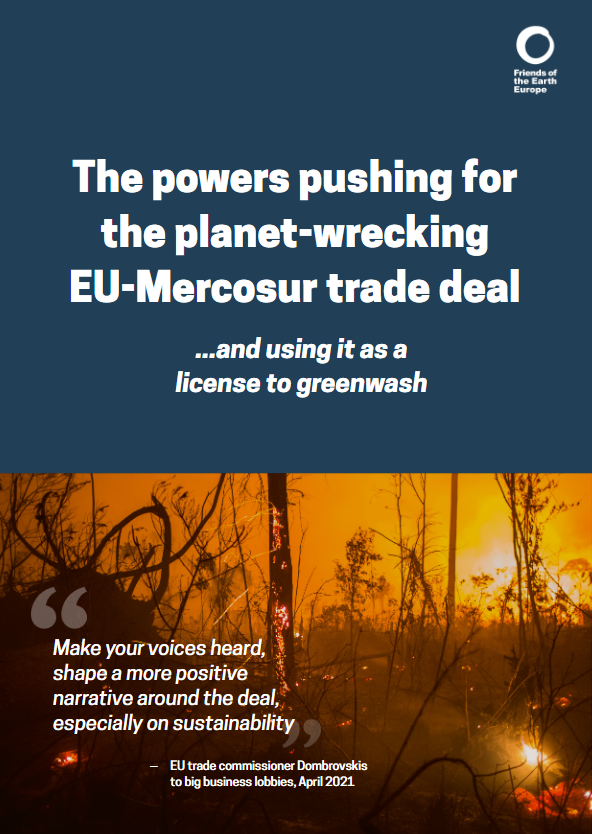 This report exposes the corporations most eagerly and successfully lobbying for the EU-Mercosur trade deal – a deal designed to increase profits at the expense of climate, biodiversity, health and indigenous rights. Friends of the Earth Europe has demanded through "access to documents" requests correspondence and minutes relating to various lobby meetings of the European Commission's DG Trade.

Numerous tell-tale quotes reveal how agrichemical and car industry lobbies and big business in general, are pulling out all the stops to get the EU-Mercosur trade deal ratified.
Moreover, we found a striking disconnect between the reassuring words of corporate lobbies like BusinessEurope, BASF, Bayer and the stark reality of human rights and environmental abuses on the ground in Mercosur countries. This demonstrates once again that the interests of the business lobbies EU institutions listen to are fundamentally at odds with the EU's green goals.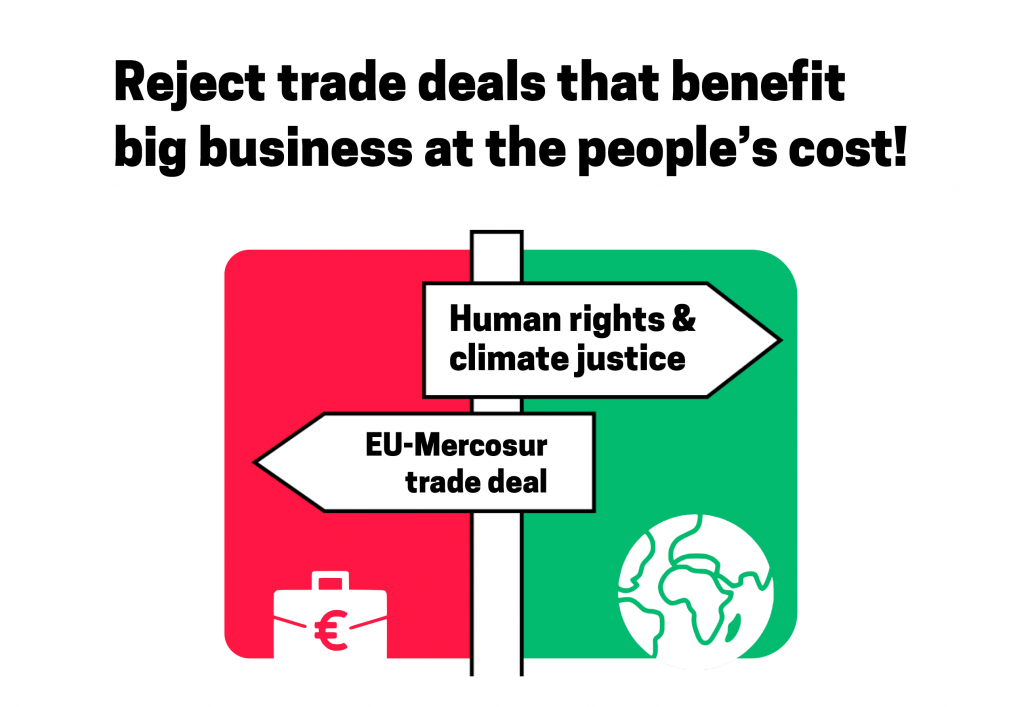 Related Content
We think you'd also like:
The EU is close to finalising a climate-wrecking trade deal with Brazil, Argentina, Paraguay and Uruguay – known collectively as Mercosur. But there's still time to stop it.