Community renewables undermined?
EU competition regulators today released a new set of draft guidelines on the bloc's State Aid rules related to climate and energy which threaten to undermine support for community renewable energy projects.
Compared to the previous guidelines, the new draft announced by European Commission Vice-President Margrethe Vestager, proposes to get rid of a dedicated category for supporting renewable energy. Instead, it will mix it in with other so-called 'low carbon' technologies such as hydrogen and carbon capture storage (CCS).
More barriers to community power
This has the upshot that community renewable projects would now not only have to compete against larger commercial projects for support, but they could also potentially have to compete with against corporate so-called "low carbon technologies".
Friends of the Earth Europe is concerned that this could add further barriers to the urgent need to develop community energy.
Responding to Vice-President Vestager's announcement Molly Walsh, energy campaigner at Friends of the Earth Europe said:
"These draft guidelines are not in line with the objectives of the European Green Deal and are not fit for purpose. There is a worrying omission of renewable energy communities, and this threatens to leave community projects without the support they need – undermining the vital role that communities and citizens can play in delivering a fast and popular energy transition.

"Participation in the energy transition is a key element of the EU's clean energy legislation agreed by all member states in 2019, so it's astonishing to see EU competition authorities failing to back the EU's approach to supporting community renewable energy."
Support for gas
Of equal concern is that gas is still considered for support as part of these competition rules.
Molly Walsh continued:
"Fossil fuels such as gas need to be urgently removed from our energy system not supported with public funds. EU competition law must be future proof and fit for the climate crisis age – but instead it risks locking Europe into an outdated and climate killing energy system."
Related Content
We think you'd also like:
07/06/21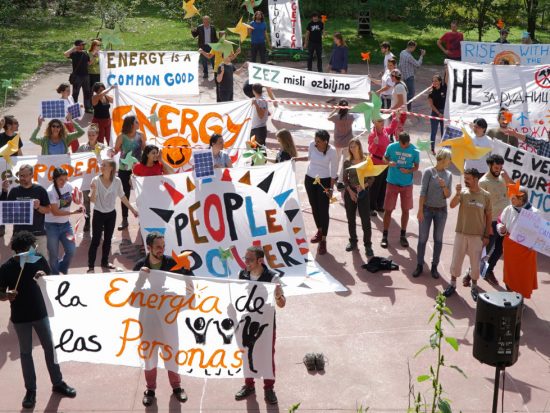 We're tackling climate breakdown by powering the transition away from fossil fuels and towards community-owned renewable energy.