Registrations for our annual Community Energy Ambassadors course are now open. Energy communities are one of the most important tools for creating an energy system that works for people and planet and we're looking forward to help aspiring energy community organisers on their way.
Who is the course for ?
Anyone who is interested in setting up an energy community in their local area, and looking for information and tools on how to get the ball rolling. The course will cover the theoretical aspects, including policy frameworks and the challenges community energy projects face in the current landscape, as well as practical skills such as community engagement and movement building. Participants will be working on their own community energy project throughout the course and will present their ideas during the final seminar.
The aim of this course is to provide a stepping stone for people who'd like to start their own energy community. It's open to anyone with a basic understanding of community energy and a proficient level of English. The course and material will be in English so you'll need to be able to read and write in English, but a native level is not required. We encourage people who are working at non-profit organisations or in the field of renewable energy to apply. There's a limited amount of spaces available for the course so apply as soon as you can.We're striving for a diverse group of participants from all across Europe and strongly encourage people from under-represented groups to apply.
If you're interested in the course and want to find out more, then take a look at the course content here and if you'd like to sign up, click here.
Related Content
We think you'd also like:
12/04/22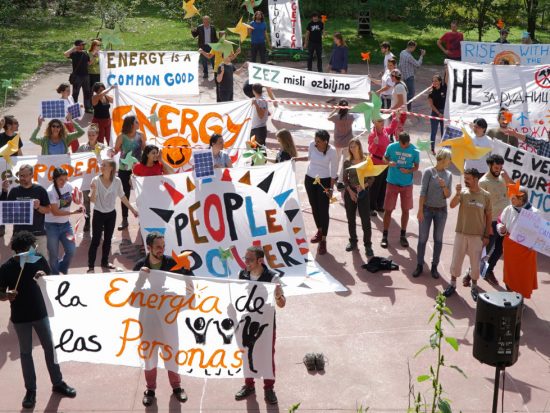 We're tackling climate breakdown by powering the transition away from fossil fuels and towards community-owned renewable energy.