Stories from the frontlines of climate hope
All over Europe, people are rising up to fix climate breakdown – demanding urgent transformation to a fair, fossil free future. Communities, cities and people are at the forefront of building community-owned renewable energy, creating green jobs, and tackling energy poverty.
Here is one such story from the frontlines of climate hope, from Spain.
"If I had invested all this time in salsa classes instead of the cooperative, I could be the new Fred Astaire by now!" reassures us Pablo Izaguirre Álvaro, 34-year old economist from A Coruña, Spain. Instead, he became founder and president of the only citizen-led renewable energy cooperative in Madrid, La Corriente. Its almost 500 members would certainly congratulate him on the choice.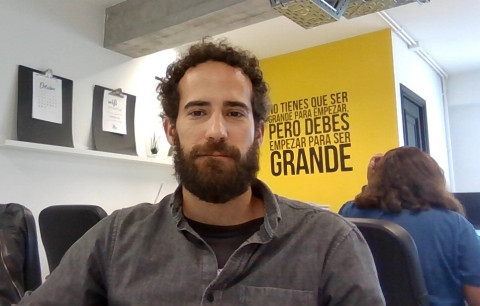 The story of La Corriente (corriente can refer to a current of electricity, but also to a movement) begins in 2015 with a group of people discussing new energy models in neighbourhood centres. Their challenge: Is it possible to establish a 100% renewable and participatory electricity cooperative in in such a competitive, complex and saturated environment as Madrid?

When Pablo and his companions pronounce the project viable, they quickly set to work. Some months later the statutes of the cooperative are written, a year later contracts with partners are signed. Pablo recognises early what the bulk of the work is about: Spreading the word, informing potential consumers, partners and funders what exactly La Corriente is about and how everyone can benefit from it.

For, as Pablo insists, La Corriente is not merely an electricity provider. "We seek to offer a comprehensive energy service that empowers citizens through knowledge sharing and builds up towards a socially and environmentally just energy model." Sounds ambitious? According to Pablo, it's the only way to really treat people fairly. An essential aspect of La Corriente's mission is to counter the blatant misinformation most of today's consumers are confronted with. Another one is to research how to effectively reduce consumption and train everyone on that – not only clients and members.

But La Corriente's focus on social engagement goes even deeper. Apart from being a consumer, the cooperative gives people the option to be a "promoter" to directly contribute to the social and solidarity economy – this becomes even more relevant in the exacerbating economic crisis in Spain. Since June 2018, the cooperative is also promoting a feminist approach, incorporating more inclusive language in their statutes, promoting gender parity in their decision making and enhancing the visibility of women in the energy sector through talks, articles and presentations. La Corriente's communications often focus on solutions to energy poverty and on the linkages of local energy systems to impacts in other parts of the planet.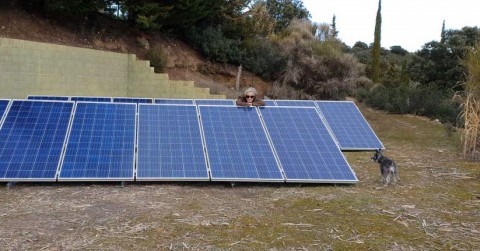 Our energy system is directly impacting our and others' daily lives. For that reason Pablo finds cooperatives like his indispensable as a tool for people-powered knowledge and participation. He appreciates there are many of these initiatives throughout Europe already, and he hopes La Corriente can serve as an example for more to come. His particular motivation? "In a historical moment of climate emergency, we have witnessed an awakening of youth around the world that has inspired and encouraged us. It is time to take action and show that there are alternatives and that they work. Alternatives that are built from the collective, with the values of social and solidarity economy and appealing to co-responsibility, horizontal participation and equity to generate deep transformations in society."

The next milestones for La Corriente: Get funding to fully develop its solar installations section, establish itself as an economically viable reference in Madrid, and expand to 1000 members. We hope it will take less than a salsa course's time to get there!
Just when you despair at the state of the planet, these communities show us optimism. Their solutions show us what societal transformation will look like. Together, we can make a fossil free future happen now.
Related Content
We think you'd also like:
02/06/20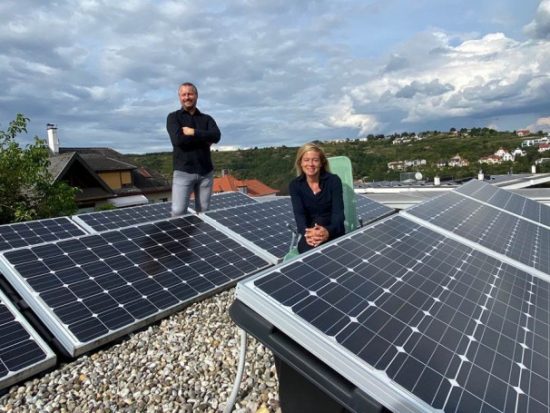 Meet the people and communities coming together across Europe to fix climate breakdown.