Stories from the frontlines of climate hope.
All over Europe, people are rising up to fix climate breakdown – demanding urgent transformation to a fair, fossil free future. Communities, cities and people are at the forefront of building community-owned renewable energy, creating green jobs, and tackling energy poverty.
Here is one such story from the frontlines of climate hope, from Budapest, Hungary.
Meet community activist Agnes Szalkai-Lőrincz
A translator by day dubbing films and TV programmes, Agnes has helped pioneer energy saving and renewable energy in her community in Budapest, Hungary.
Energy Efficient Wekerle
Tucked away in southern Budapest is Wekerle, a 'garden city' neighbourhood of 1000 buildings, built one hundred years ago to house workers coming into the city from rural areas. Its rows of heritage sandstone cottages are handsome, but draughty and costly to heat.
Nine years ago, in 2011, sick of government inaction, families and local citizens decided to take action on climate change and energy poverty in their neighbourhood. They formed Energy Efficient Wekerle, as part of the local Transition Towns initiative.
Cutting energy consumption
The project started by helping households kit out their roofs and walls with energy efficient insulation. These helped those houses to save energy, save money, and keep their homes warmer.
The project soon turned into a 'one stop shop' providing advice for residents to insulate and renovate their historic homes (the materials had to be breathable to adapt to the old walls susceptible to damp), work with planning restrictions, and get hold of financing. Around a third of the neighbourhood homes cut their energy consumption as a result.
But more was to come.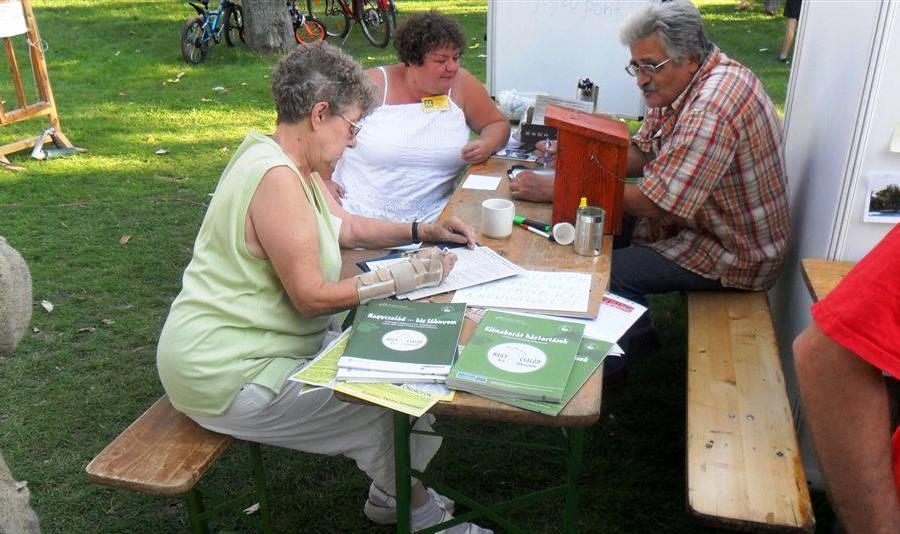 Championing renewable energy
Agnes Szalkai-Lorincz moved to the neighbourhood in 2016 and began getting involved. She wanted not only to save energy but to start generating it too. She began negotiating with the municipality and the planning rules.
At first, the municipality denied permission. But after persistent letter writing, Energy Efficient Wekerle persuaded the local government to permit rooftop solar, on the condition that equipment is not visible from the street.
Accessing financing was not easy, but Agnes became a specialist in helping locals calculate the money, suggesting banks, filling out applications for a loan, navigating planning regulations.
Now 13 buildings are generating renewable electricity and heat for themselves.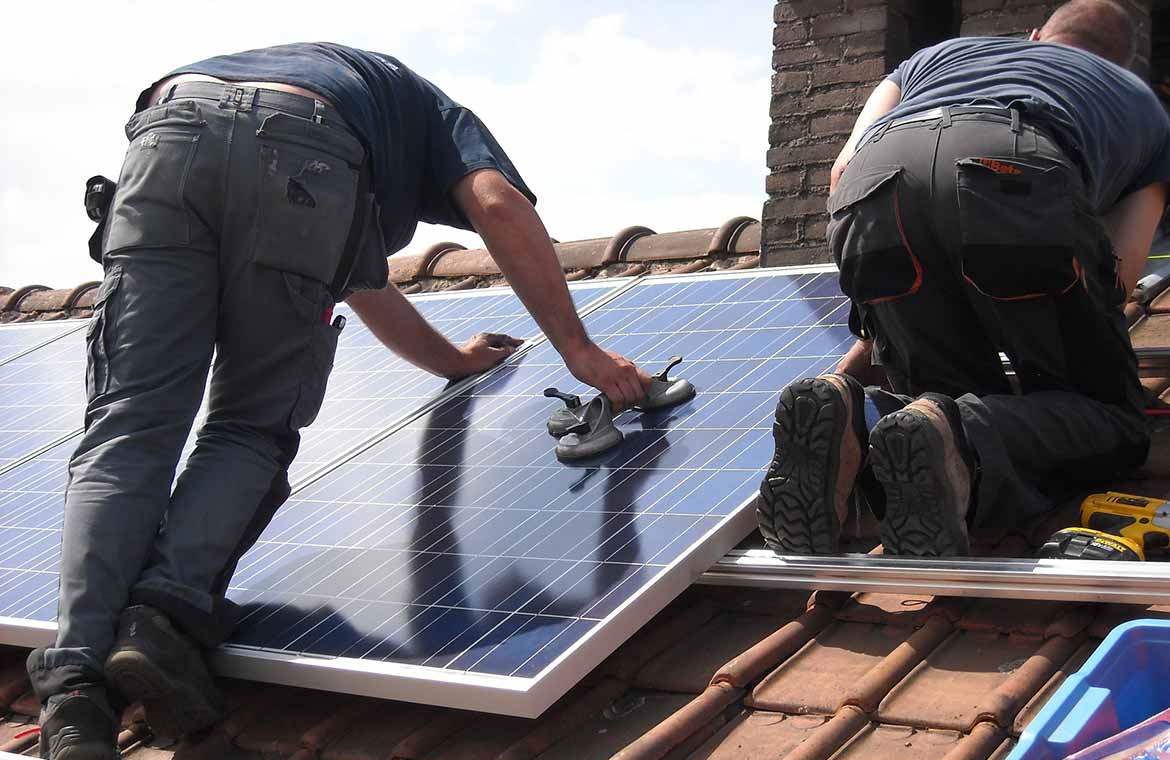 Making energy waste visible
Energy Efficient Wekerle raised funds from locals to buy a heat-sensitive camera, to take thermal images of houses around the district. Interest has soared from local residents to use the camera to investigate their homes. Suddenly people can see how much heat is being lost from their homes, and whether and where the insulation is working, and where to patch it up.
"It's a tool for people to see where the energy is leaking from their house and where to improve the efficiency," said Agnes.
The camera has been used to identify a broken pipeline underground.
During the heatwave this summer, the camera showed temperatures soared to over 40C even in the shade; but that the streets with trees were much cooler. These images went viral around Hungary, helping to raise awareness about climate change.
"I think one of the biggest achievements is the awareness: people are counting on it. And not only in Wekerle, but we're spreading across Budapest. […] You have to keep pushing all the time."

Climate hope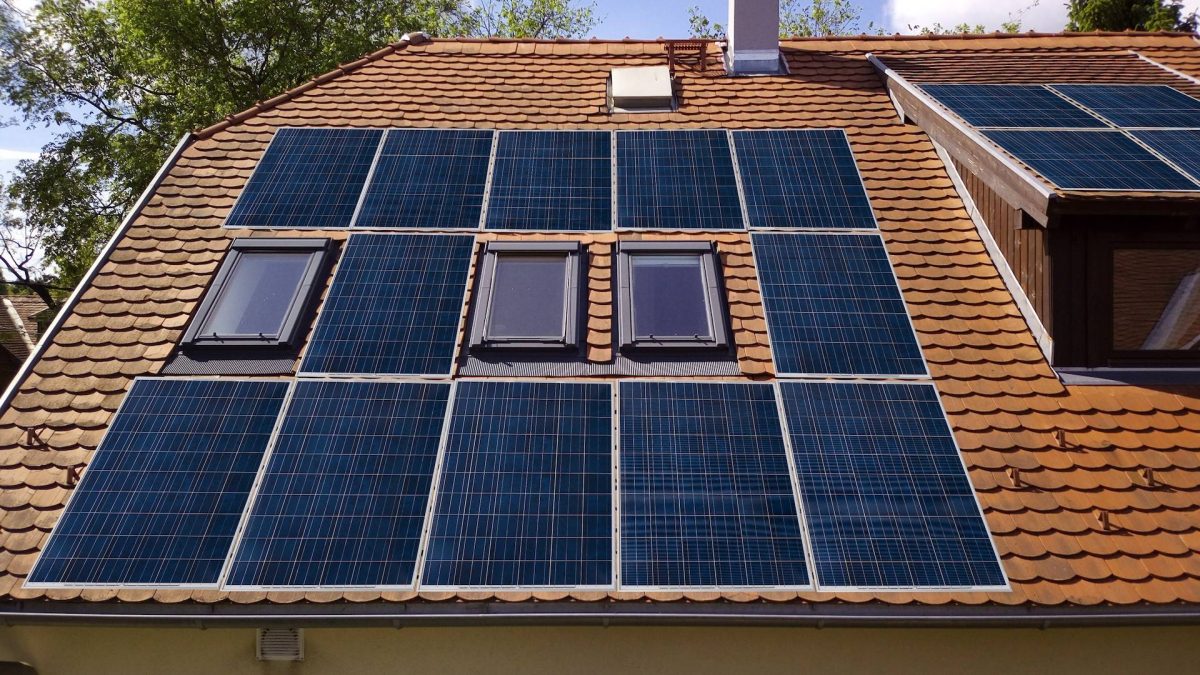 Just when you despair at the state of the planet, these communities show us optimism. Their solutions show us what societal transformation will look like. Together, we can make a fossil free future happen now.
Related Content
We think you'd also like:
16/01/20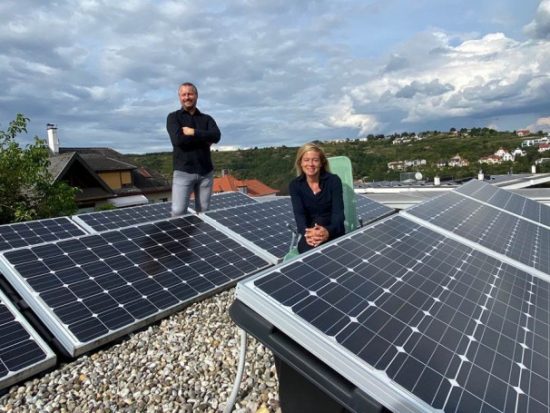 Meet the people and communities coming together across Europe to fix climate breakdown.