Gas
We need massive public investment in renewable energy and reducing energy consumption to stop climate breakdown.
But the European Union and its member states are still fanning the flames of climate breakdown, by using public money to subsidise new fossil gas projects.
Since 2014, the EU has spent hundreds of billions of Euros on pipelines and other infrastructure to transport gas into and around Europe. These projects will last well into the future, locking us into continued fossil fuel dependency. And it is increasingly promoting hydrogen derived from more fossil gas.
We campaign for an end to public money for all fossil fuel infrastructure, and work to support communities across Europe and beyond pushing back against these polluting projects.
Contact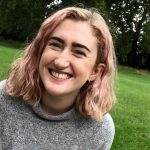 Eilidh Robb
Fossil fuels campaigner
eilidh.robb[at]foeeurope.org