28/04/22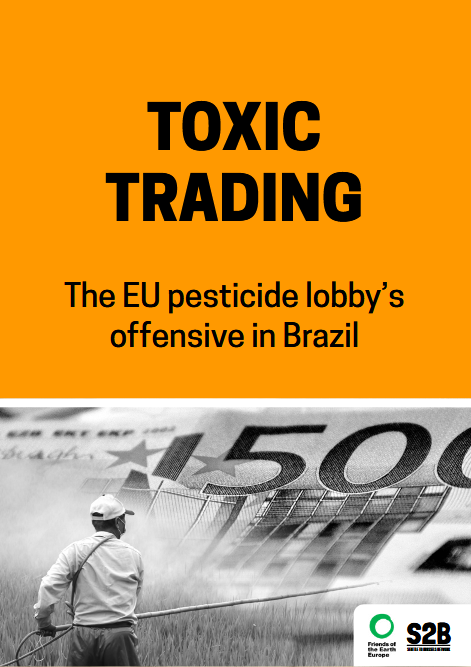 How the EU pesticide lobby is harming people and planet in the Global South
Corporations like Bayer and BASF, who are the leading European pesticide producers, have been heavily promoting the EU-Mercosur trade deal through lobby groups.
Their joint lobby efforts have borne fruit: pesticide use has multiplied sixfold over the last 20 years and a record number of new pesticides has been approved in Brazil since Jair Bolsonaro came to power. Together, Bayer and BASF have got 45 new pesticides approved over the last three years, 19 of which contain substances prohibited in the European Union.
This report reveals the influential alliance between the European and the Brazilian agribusiness lobby and their key lobby tactics to push for more dangerous pesticides. It shows how the EU-Mercosur deal will chiefly benefit European agrochemical companies with dire consequences for nature, local communities and Indigenous people.
Related Content
We think you'd also like:
The EU is close to finalising a climate-wrecking trade deal with Brazil, Argentina, Paraguay and Uruguay – known collectively as Mercosur. But there's still time to stop it.