26/05/20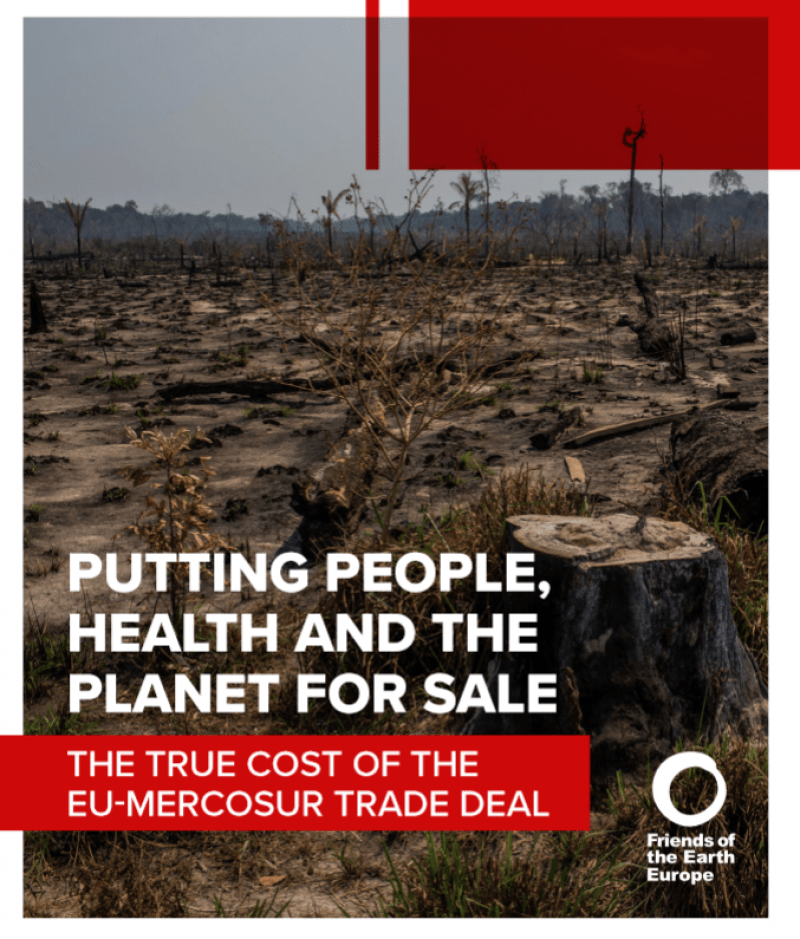 The European Commission has recently concluded a trade deal with Mercosur countries (Argentina, Brazil, Paraguay and Uruguay) which, if ratified, would be the biggest trade deal both blocs ever implemented in terms of the number of citizens involved.
However, this paper shows: The trade deal comes at a tremendous expense for people and the planet.
Dire consequences are looming both on regional and global levels:
More and stronger fires in the Amazon
soaring greenhouse gas emissions
a disruption of local food production in Mercosur countries
an increased use of dangerous pesticides and other toxic substances
threatening food safety in Europe.
Signing up to the agreement will also strengthen the position of Brazilian President Jair Bolsonaro, who is known for attacking the rights of indigenous people, women, peasants and other workers, trashing the country's environment and undermining the Paris climate agreement.
To enter into force, the deal must still be approved by the Council of the EU, the European Parliament and all parliaments of the Member States. This is the moment to decidedly reject a monstrous trade deal which would harm people, the climate and the environment in manifold ways.
Related Content
We think you'd also like:
The EU is close to finalising a climate-wrecking trade deal with Brazil, Argentina, Paraguay and Uruguay – known collectively as Mercosur. But there's still time to stop it.