28/09/17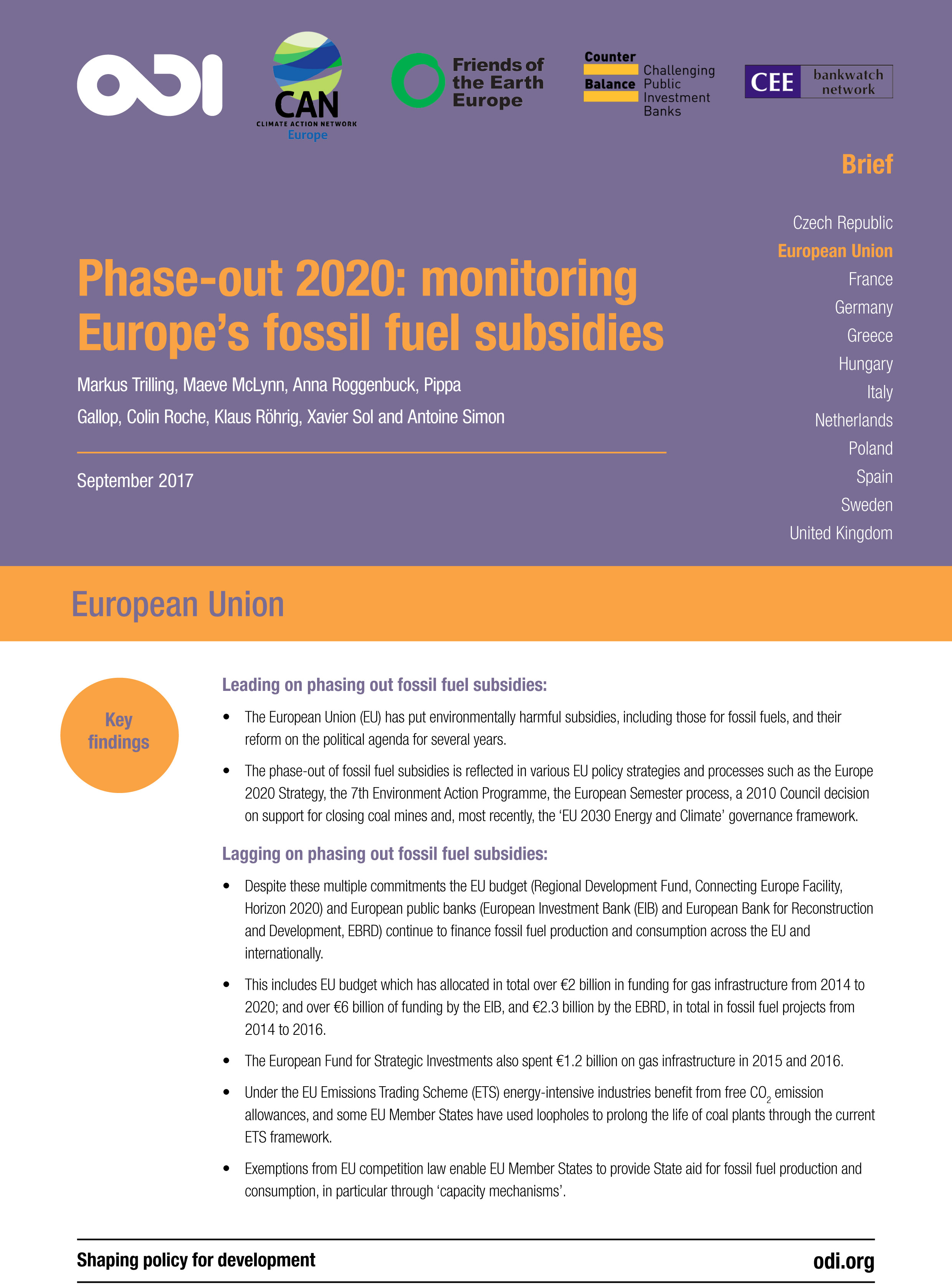 Despite multiple climate action commitments the EU budget and European public banks continue to finance fossil fuel production and consumption across the EU and internationally.
This study shows the scale of the problem with the EU providing an annual average of €4bn in fossil fuel subsidies through its budget, development and investment banks and funds. The growing support for gas, and the continued provision of support for coal-fired power, are particularly concerning.
These subsidies include over €2 billion in funding for gas infrastructure from 2014 to 2020 allocated from the EU budget; and over €6 billion of funding by the EIB, and €2.3 billion by the EBRD, in total in fossil fuel projects from 2014 to 2016. The European Fund for Strategic Investments also spent €1.2 billion on gas infrastructure in 2015 and 2016.
The full report covering 11 European governments can be found here.
Related Content