*UPDATE – 5 May 2021*
Since the release of our report, the European Commission has announced four new industry alliances – on semiconductors, data, space launchers, and aviation. Myriam Douo, corporates campaigner for Friends of the Earth Europe reacted:
"It's disappointing and alarming to see the European Commission embrace four more new industrial alliances today. These opaque alliances are an ad hoc, unregulated space where big business can advance their own interests over the public interest. Corporations cannot be in the driving seat in decision-making on public regulations.

"We've already seen with the EU's first four industry alliances, if big business is allowed to set and mark its own homework, the public and the planet will suffer."
The European Commission is set to announce new industrial alliances, but they are a new open door for corporate capture says Friends of the Earth.
The European Commission is expected to unveil one or more new 'industrial alliances' as part of a new Industry Strategy, tomorrow (5 May). The new alliances – led by big businesses and backed by the Commission – are increasingly being used as a novel form of EU governance, and are a 'new corporate capture' in which business' interests will prevail over the public interest, says Friends of the Earth Europe in a new analysis.
Starting in 2017, four alliances – hosted, facilitated and sometimes created by the Commission, but steered by industry – have been set up in 'strategic' fields like batteries, plastics, hydrogen and raw materials – with the latest two coming in the last year, and more new alliances about to be announced. These alliances have been used instead of 'expert groups' who advise the European Commission and whose composition is regulated and more balanced.
The purpose of industrial alliances is to facilitate industrial sectors to influence EU strategies and regulations and direct public EU funds. However, critics say the model will lead to EU policies that are benefiting companies instead of regulating them.
Myriam Douo, corporates campaigner for Friends of the Earth Europe said:
"Big business has too much influence over EU decision making – and Ursula von der Leyen's Commission is making it worse. The Commission is pushing out novel industrial alliances that are simply a new form of corporate capture. The Commission is abdicating its responsibility – outsourcing the job of regulating industry and disbursing public funds to big businesses. If big business is allowed to set and mark its own homework, the public and the planet will suffer."
Friends of the Earth Europe's unique analysis finds:
The European Clean Hydrogen Alliance was first created by business lobby group Hydrogen Europe, before being hosted by the European Commission. Even after responding to public criticism, the alliance is still 81% dominated by industry and lobby groups and associations. The terms of the alliance seek to boost hydrogen from fossil fuels and unproven carbon capture and storage technologies – while persuading the EU to support a hydrogen investment agenda with estimated investments of €430 billion until 2030.
The Raw Materials Alliance is an initiative by, for and of mining and metal industries, with consultation to ensure 'alignment' with industry months before it was officially launched. It threatens to justify and fund expanding resource extraction and consumption in the name of Europe's green transition, to increase EU mining companies' profits.
The Industrial Strategy does not even mention civil society as a partner.
While the climate, ecological and COVID-19 crises threaten people and the planet, requiring radical societal and economic transformations in the public interest, the European Commission is structuring advice, framing regulation and directing public spending through the set-up of a number of high-level Alliances with big business and dirty industry.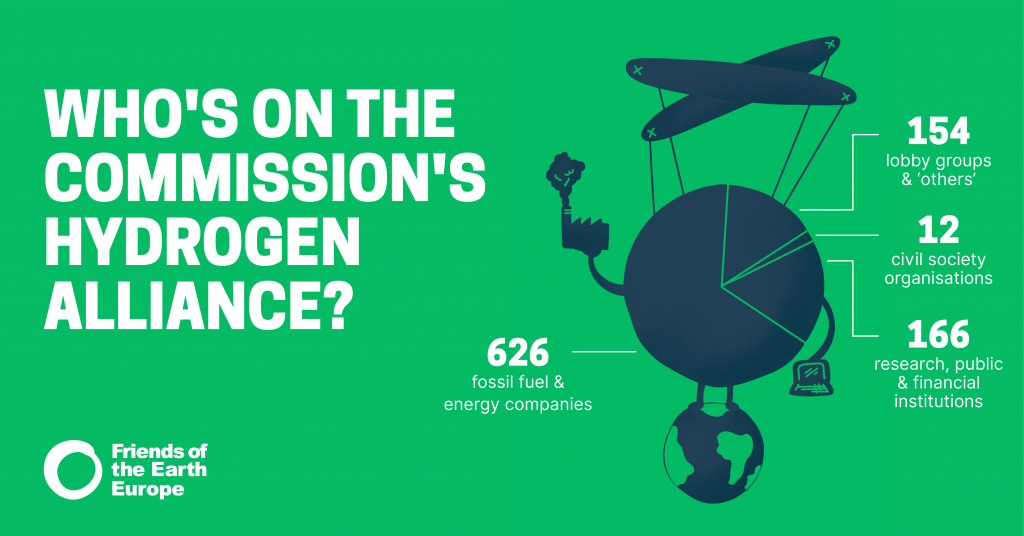 Related Content
We think you'd also like:
04/05/21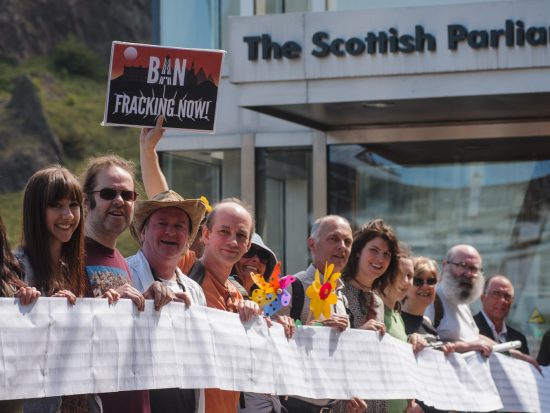 Stopping climate breakdown means keeping all fossil fuels in the ground – including gas. Governments and banks must stop financing gas pipelines and terminals which would lock us into a fossil-fuel future.