Technology now available makes a 100% renewable energy system viable, according to an 'Energy Atlas' published by Friends of the Earth Europe, the Heinrich-Böll-Stiftung, the European Renewable Energies Federation (EREF), and the Green European Foundation.
The new report – a unique and comprehensive summary of facts and graphics on renewable energy in Europe, with country-by-country data – exposes the dramatic advance of renewable energy and the future shape of energy in Europe.
The expert authors reveal that:
Technology now available makes a 100% renewable energy system viable – with today's smart energy storage, sector connections, and demand response tools helping to overcome the longstanding renewable energy challenge of variable supply;
Cities and 'energy citizens' are at the vanguard of Europe's energy transition – which is seeing Europe's energy shift to greater democratisation and decentralisation. Close to 1,000 local leaders are committed to carbon neutral cities by mid-century, and 42% of renewables in Germany are owned by citizens and cooperatives;
An economic transformation is taking place, with more Europeans now employed in well-paying and secure jobs in the renewables sector than are employed in the coal industry;
European level cooperation and interconnectivity aids the energy transition across the continent – however, more action is needed for Europe to reclaim its position as a world leader in renewables, having fallen behind China, the US, Japan and Brazil.
Molly Walsh, Climate and Energy Campaigner at Friends of the Earth Europe said:
"The rise of people-owned renewables heralds an inspiring transformation of our energy system – reclaiming power from the Energy Giants and creating local jobs and stronger communities. But politicians must un-rig the rules favouring polluting energy monopolies and get behind citizens building Europe's 100% renewable future."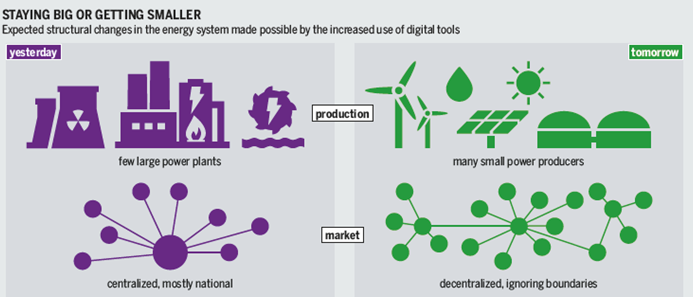 Claude Turmes, MEP and shadow rapporteur on the EU Clean Energy Package said:
"The EU has been a leader in the deployment of energy efficiency, renewables and smart grids. However, the transition is far from complete, we need a sizeable domestic market for green technology. The Energy Atlas comes at the right moment to enlighten policy-makers on what is at stake: fighting climate change and its disastrous consequences, contributing to the well-being of all European citizens, and ensuring the competitiveness of the EU industrial base."
Ellen Ueberschär, President of the Heinrich-Böll-Stiftung said:
"The energy transition can only succeed as a European project. A continent-wide interconnectivity of sectors, markets and local infrastructure could accelerate the European journey to a 100% renewable energy system. The energy transition is also an opportunity for Europe to reaffirm its global leadership in climate protection and green innovations."
Dörte Fouquet, Director of the European Renewable Energies Federation (EREF) said:
"This Atlas confirms that a 100% only renewable energy system for Europe is viable. But the proposed 2030 renewable energy and energy efficiency targets within the EU Clean Energy Package are far too modest, particularly given the falling technology costs and the availability of new renewables technology. European leaders must now make good on their promises to honour their commitments of the Paris Agreement."
The launch comes as EU energy ministers, MEPs and EU Energy Commissioner Miguel Arias Cañete reach a crunch point in negotiations on the next generation of energy legislation – talks that will be decisive for Europe's energy transition going into one of the last-chance decades for climate change action.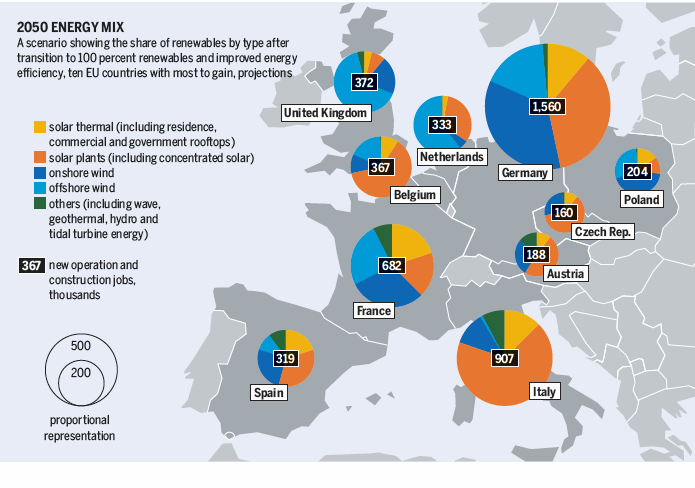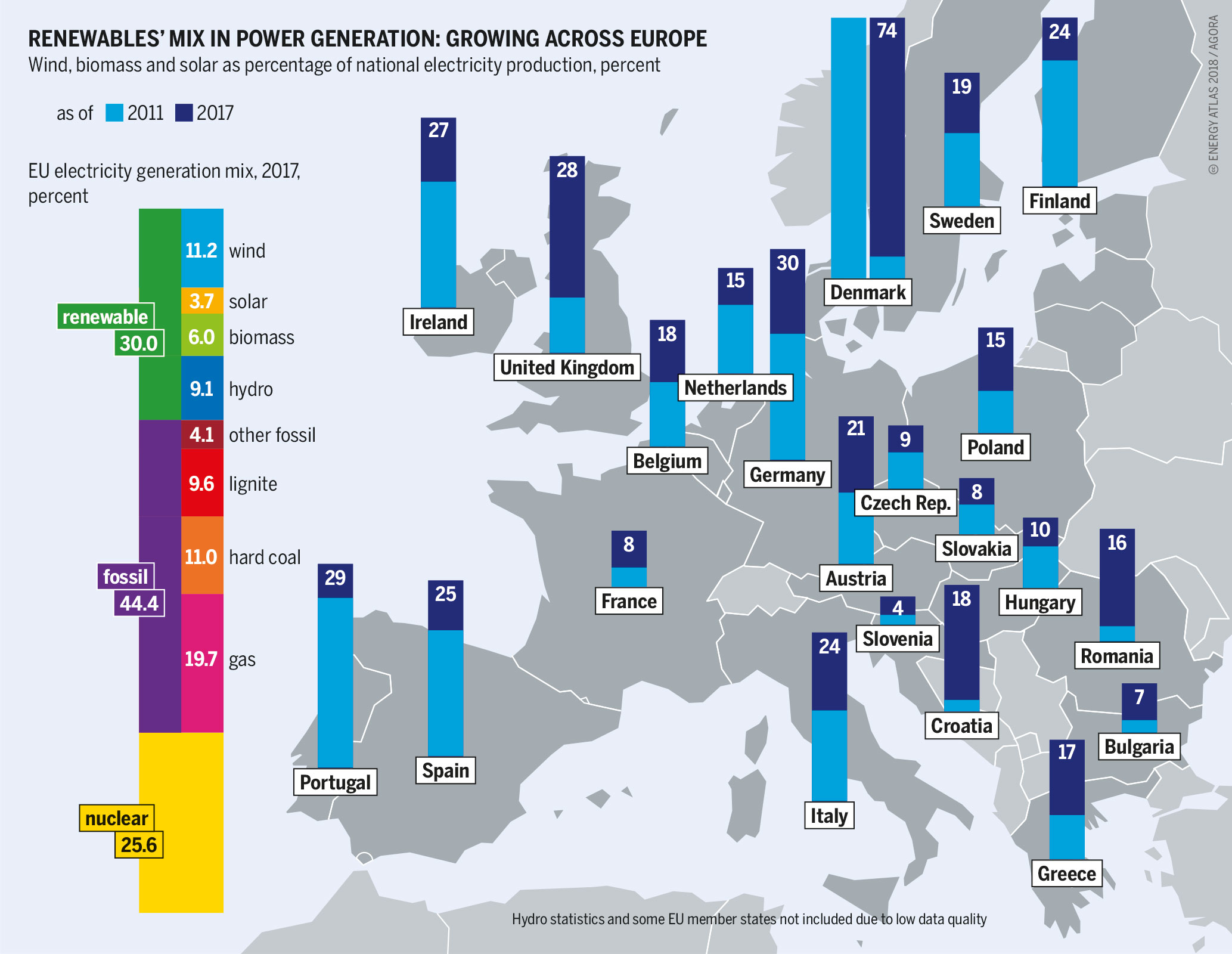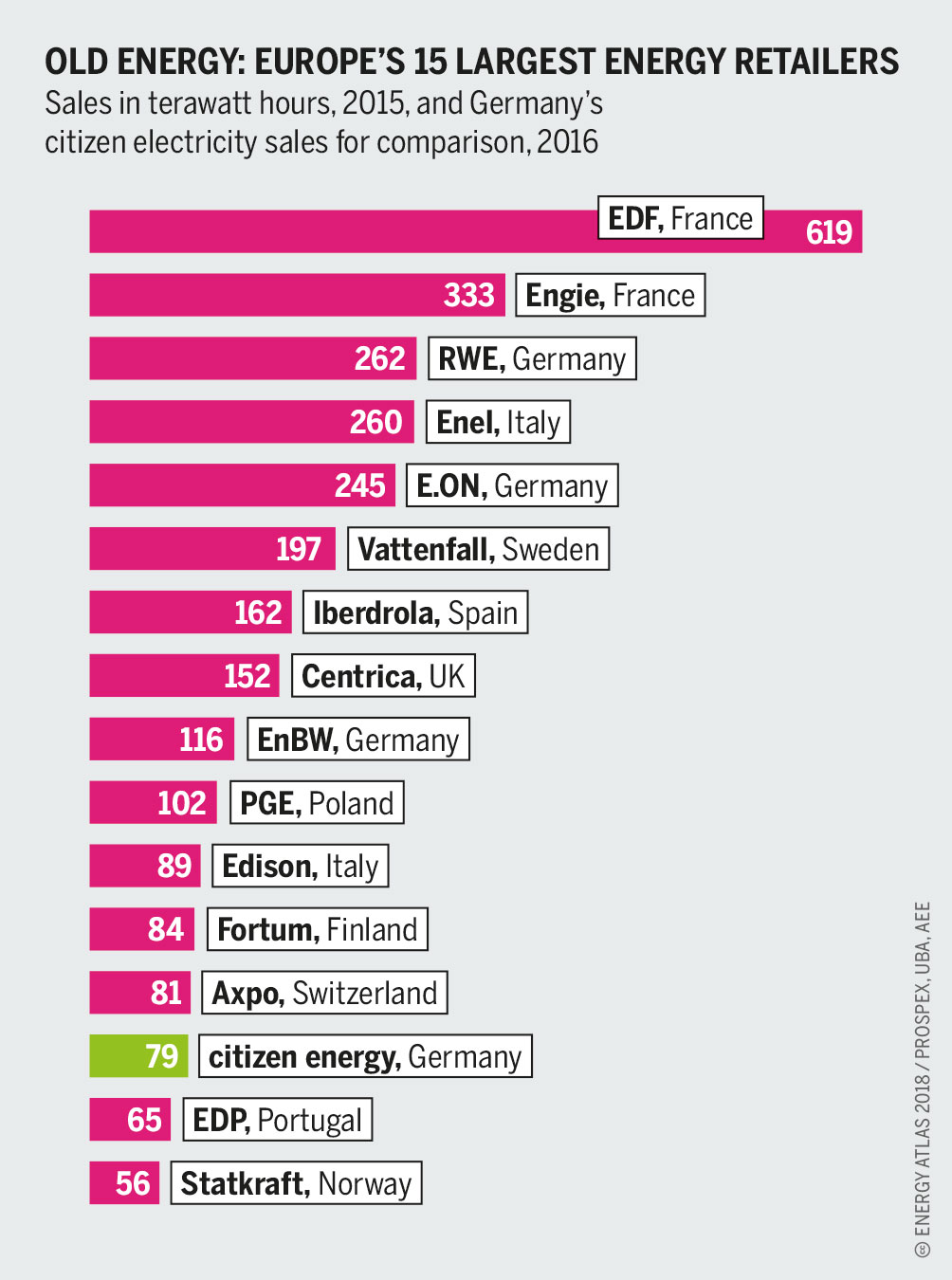 Related Content
We think you'd also like:
23/04/18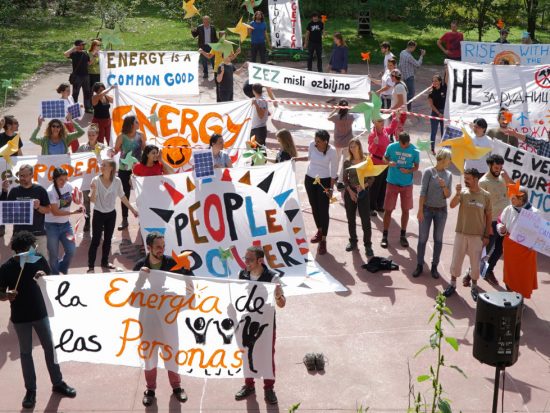 We're tackling climate breakdown by powering the transition away from fossil fuels and towards community-owned renewable energy.