Secretive corporate courts undermine climate action
Any progress achieved at COP26 this week to reduce fossil fuels could be fatally undermined by a secretive corporate court system that protects coal, oil and gas investments – EU and UK governments are warned.
Last week a coalition of 190 governments agreed to phase out coal power – with an end-date of 2030 for major economies.
Compensation claims
However such coal closures will likely face a barrage of compensation claims from fossil fuel companies, using an obscure agreement, the Energy Charter Treaty (ECT), which protects energy investors and allows energy companies to sue governments if their profits are harmed by changing policies – including fighting the climate crisis.
There has been a surge in cases of fossil fuel companies suing governments under the Energy Charter Treaty following environmental and climate protection decisions.
The 'Global Coal to Clean Power Transition Statement' announced at COP26 could be reduced to an empty promise – unless UK and EU governments collectively follow through by exiting the ECT at reform negotiations kicking off in Brussels tomorrow (Tuesday 9 November).
Hypocrisy
As international climate talks continue in Glasgow, COP26 hosts the UK government and the majority of EU governments are being accused of hypocrisy by Friends of the Earth Europe for continuing to protect fossil fuel investments via the controversial energy treaty. Despite warm words on international climate protection in Glasgow, so far only France, Poland, Spain and Greece have declared an intention to exit the treaty, established in the 1990s to protect energy investments. (Italy has already left).
Audrey Changoe, trade campaigner for Friends of the Earth Europe said:
"The obscure Energy Charter Treaty is a total anachronism – it's a boon to dirty fossil fuel companies, and a palpable threat to any actions being agreed at COP26 to phase out fossil fuels. It's hypocrisy for most EU governments and the UK to be agreeing to phase out coal while they keep on supporting these undemocratic corporate courts that protect fossil fuels.

"The climate crisis cannot allow any more protection of fossil fuels. The only way to stop these fossil-payout cases is to exit the Energy Charter Treaty now."
More than 400 civil society organisations and over a million European citizens have called on the EU, member states, and the UK to exit the treaty by the end of the COP26.
Showcase examples:
Two billion-euro claims were filed by German coal giants RWE and Uniper this year against the Dutch government for phasing out coal-fired power plants by 2030;
Two UK-based oil and gas companies, Rockhopper and Ascent Resources, have filed claims for hundreds of millions of euros against the governments of Italy and Slovenia respectively, in response to measures restricting new oil drilling and fracking.
Fossil fuel companies are making abundant use of investor-state tribunals to sue governments when action on climate change threatens their profits, with more than $18bn (£13bn) worth of cases known – the majority using the Energy Charter Treaty. Investors have filed 142 cases against governments since the ECT came into force in 1998.
An analysis by Investigate Europe shows that in the coming years, the EU, UK and Switzerland could be forced via the ECT to pay out €345 billion of public money to fossil fuel companies in compensation for early closure of coal, gas and oil facilities. This is public money that is urgently needed for clean, fair and inclusive energy transition solutions.
Reform negotiations failing
Representatives from the ECT's 54 members meet this week for an eighth round of talks on reforming the treaty to bring it in line with the Paris Agreement, but with little prospect of reaching a conclusion. Any change requires unanimous agreement including from a number of oil and gas producing countries. Even the most ambitious proposals on the table would still continue to provide protection for fossil fuel investment for another 10-20 years.
Earlier this year the International Energy Agency found that, to have a chance of keeping global warming below 1.5 degrees, no new fossil investments must take place, and existing use of fossil fuels must be phased out.
Related Content
We think you'd also like:
08/11/21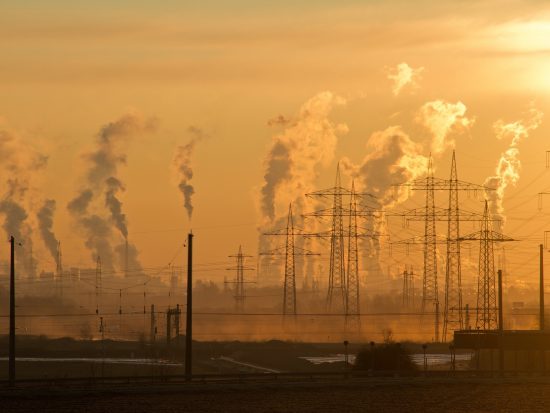 The Energy Charter Treaty (ECT) is a major obstacle to fast and effective action on the climate and environmental crisis. Our transformation to a green and fair society will become harder, slower and more expensive if we don't stop it.