Blog by Martha Myers, climate justice campaigner for Friends of the Earth Europe, and coordinator of the Right To Energy Coalition.
This is not the just energy transition the EU promised
Last week's bumper 'Fit for 55' package of energy and climate laws was a chance for the European Commission to prove the EU Green Deal would deliver a truly Just energy transition, in line with the EU value of solidarity. With over 50 million Europeans living in energy poverty, unable to adequately light, heat or cool their homes, they are counting on a fair Green Deal that 'leaves no-one behind'. Unfortunately, the Commission proposals have failed that test. Now it's up to European Parliamentarians and the Council to rescue it.
Lives are on the line
The Commission's proposals could overall make low-income people poorer – beyond the financial strain from the pandemic and the effects of climate disasters. Human lives are on the line.
From 2026, energy bills are likely to increase for the lowest-income Europeans, as a result of extending the EU's carbon trading scheme to buildings and transport. It could push poor households over the brink, forcing people to ration energy or default on their bills. This is not a good look for the EU, nor for climate action.
It means asking those who are least responsible for our current climate crisis – but who are most exposed to climate disasters – to pay the highest price for the energy transition.
This is unfortunate, as without this central flaw, the package would otherwise comprise a promising set of proposals to tackle energy poverty.
Tackling energy poverty
The package will increase energy efficiency targets and make them binding at EU level – helping to make sure people's homes stay warmer in winter and cooler in summer with less energy – particularly important for those living in decrepit conditions.
The package also includes first-of-their-kind measures to specifically protect vulnerable consumers – including a requirement to renovate public social housing and a definition of energy poverty to help monitor progress. Significantly, a proportion of energy saving programmes will now be dedicated to energy poor households. Member states are encouraged to set up national boards of stakeholders to develop energy poverty indicators and mitigation strategies.
If these measures do their job, some of Europe's poorest people will benefit from renovations to insulate their homes and make them more comfortable, reducing unaffordable bills.
But these positives are outweighed by the pernicious prospect of their energy bills rising.
Energy bills rising
The proposal to introduce the Emissions Trading Scheme (ETS) to buildings and transport has sparked a gathering rebellion from many quarters – Macron ally, MEP Pascal Canfin, called it "politically suicidal"; there is reportedly open hostility from within the Commission college, and a growing number of large member states – in addition to trade unions, environmentalists, consumer groups and more.
And rightly so. It passes the cost of carbon permits onto tenants who can't afford to pay for energy efficiency upgrades, and people in regions without decent public transport. One early estimate expects household energy bills to go up by an average of €429 per year – an unaffordable price for many. The carbon savings are not even expected to be significant.
Heavy industry continues to benefit from exemptions and free allowances under the existing ETS. But low-income households will receive no such privileges. As higher income households can transition to renewables, it will be the poor who pay the cost, as they continue to be locked into fossil gas infrastructure. The European Commission knows this: its own impact assessment admits it "will not affect households equally, but would likely have a regressive impact".
Social Climate Fund
To soften the blow, Green Deal chief Frans Timmermans has proposed a new Social Climate Fund to support low-income groups through the energy transition. This will start to distribute funds from 2025, with Member States encouraged to submit climate action social plans.
This certainly gives a nod to prioritising poorer households. But a nod is all it is – it is highly unlikely that the fund can make up for the shortfall from increased energy bills for low income people. Only 25% of the revenue from the new ETS to buildings will be dedicated to this fund, with Member States required to match this number. With social housing alone requiring an additional investment of €13 billion every year until 2050 to renovate four million homes across the EU, this will barely scratch the surface. Timing is also an issue. The European Commission committed to eradicate energy poverty this decade, but the facility will only come into action in mid-2025. It seems the Commission has introduced the facility as a sticking plaster cover for pushing forward a harmful ETS extension.
Solidarity
What's needed now is European solidarity. In the context of the pandemic and climate crisis, low-income groups must be put front and centre in climate legislation, not an afterthought. We must prioritise them every step of the way. The Commission has failed to do that.
The promise of a European Green Deal that leaves no-one behind looks like achieving the opposite. Only by scrapping this ETS to buildings, strengthening climate and efficiency targets (including energy performance of buildings later this year), and ensuring substantial and alternative avenues of funding for the Climate Social Fund, can the EU make the Fit for 55 fit for the Just energy transition people and the planet desperately need.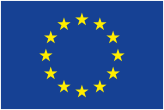 Friends of the Earth Europe gratefully acknowledges financial assistance from the European Union. The contents of this article are the sole responsibility of Friends of the Earth Europe and cannot be regarded as reflecting the opinion of the European Union. The European Parliament cannot be held responsible for any use that may be made of the information contained.
Related Content
We think you'd also like:
20/07/21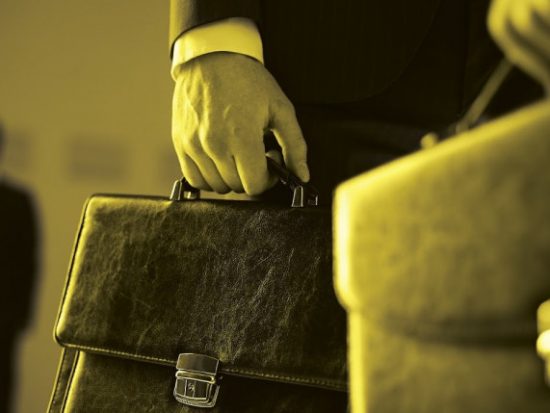 The European Green Deal has the potential to transform Europe's economy to help fix the climate and ecological crises, and support workers in the transition. But it is in danger of being too little, too late.