Vested gas interests and fossil hydrogen are winners from energy infrastructure proposal
The European Commission has thrown open the door to new subsidies to gas companies in new proposals to revise the rules governing energy infrastructure investments.
The Commission's proposal to amend the Trans-European Networks for Energy (TEN-E) regulation removes support for new oil and fossil gas projects, a move welcomed by Friends of the Earth Europe.
But it has introduced a new category of hydrogen projects to receive political and financial support, controversially including hydrogen produced from fossil fuels.
Vested gas interests
Europe's gas transport companies will retain significant control over the selection of energy infrastructure projects, after the Commission's proposal only made minor changes to the project selection process.
More fossil subsidies
Reacting to the proposal, Tara Connolly, gas campaigner for Friends of the Earth Europe said:
"The Commission has closed the front door to funding for fossil gas pipelines, but has thrown open the backdoor to gas companies to win subsidies for fossil hydrogen projects. The gas industry will be delighted that energy chief Kadri Simson has bought into their pipedream for a vast network of hydrogen pipes, and that European taxpayers are set to hand over yet more fossil fuel subsidies. It's now up to MEPs and energy ministers to exclude fossil hydrogen projects from being funded and fast-tracked."
Common interest?
Energy projects identified as being of 'common interest' benefit from fast-tracked planning and can receive millions in public subsidies under the TEN-E regulation. Controversy has dogged the current system, which has diverted over €1.5 billion in EU subsidies to outdated fossil gas projects without fully considering the impacts on the climate crisis.
NGOs have complained repeatedly of excessive corporate influence in prioritising energy projects selected for EU support.
Friends of the Earth Europe is demanding that the EU exclude all projects that support fossil fuels, including fossil hydrogen, and that the European fossil gas transport industry be removed from the decision-making process.
"Hydrogen may seem clean and futuristic, but 99% of hydrogen in Europe today is made by fossil fuel companies splitting gas and releasing carbon, worsening global warming", added Connolly.
Related Content
We think you'd also like:
15/12/20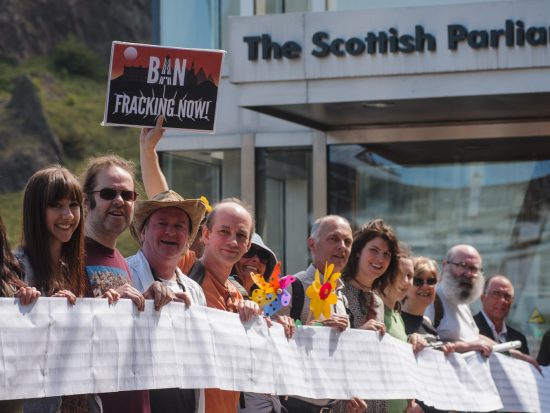 Stopping climate breakdown means keeping all fossil fuels in the ground – including gas. Governments and banks must stop financing gas pipelines and terminals which would lock us into a fossil-fuel future.