Stories from the frontlines of climate hope
All over Europe, people are rising up to fix climate breakdown – demanding urgent transformation to a fair, fossil free future. Communities, cities and people are at the forefront of building community-owned renewable energy, creating green jobs, and tackling energy poverty.
Here is one such story from the frontlines of climate hope, from Austria, the story of OurPower.
From brainstorm to online platform
It all started with three friends – Ulfert, Norbert and Peter – who had always been fascinated by renewable energy and its potential for the future. In February 2018 Ursula joined their circle, and together they brainstormed how an energy transition could look like that brings energy closer to the people. The idea was born – an online market place that connects people interested in green local electricity. The group's joint expertise, motivation and various contacts across Austria helped them create OurPower in 2018.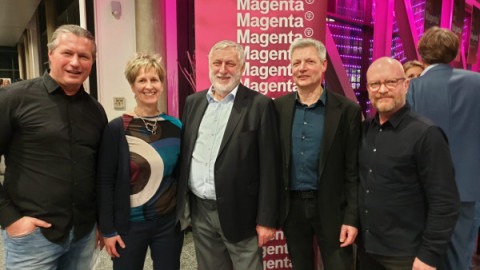 OurPower, Austrias's first energy cooperative, kicked off with 19 people eager to be the energy transition. Envisioning a place where energy producers and consumers can meet and exchange, together they developed the concept of an online platform. After presenting it at one of their member meetings, they discussed and tested the concept until everyone was satisfied. To make the process as participative as possible they used innovative methods like 'Thinking aloud', where people sitting in front of their computers give oral feedback that is immediately recorded and implemented.
OurPower's platform allows producers to sell their renewable energy directly to friends and neighbours for a fair price. Everyone interested can find out with 3 clicks where their energy is coming from and where their money goes.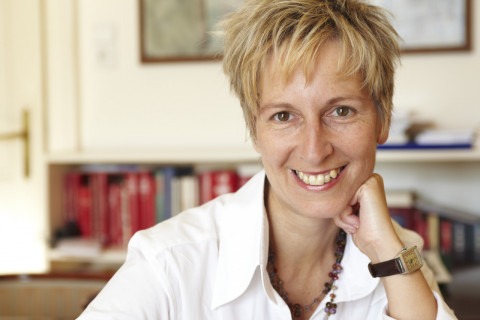 Ursula explains:
"We want to connect people and bring energy as close as possible to them. Energy should not be a dry, technical issue. It is a social issue, about connecting lives, making choices and our well-being."
A dream came true for Ursula who, as an expert in online platforms and participation, was now able to implement the concept technically and visually with her partners. Her personal goal for the online platform is to encourage people to exchange their thoughts and ideas for achieving the energy transition – via online contact, but also in person. Throughout the pandemic, OurPower has been organising webinars and online dialogues to discuss emerging topics with interested people and to strengthen relationships.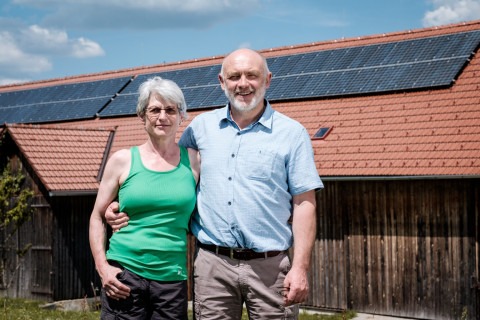 Audience research for an inclusive energy transition
Ursula put a lot of thinking into OurPower's target audience and ways of reaching them. First, the cooperative hosted several events to inform people and motivate them and to take part in the energy transition. They also launched surveys, created 8 personae (fictional representatives of actual users of the platform), and discussed about their target group's lifestyles, preferences, opinions and resources.
While OurPower encourages everyone to join, the surveys revealed that they mainly reach people who finished their education, have a steady income and often family and are owner of a building. A good start, but after two years in business OurPower is now focusing on a more diverse audience, especially including women and young people. Ursula insists:
"Young people are really important for us. We like to build up closer relationships with them and understand their needs. We want to learn from them and respond to their questions. One idea we have currently is a pub-quiz on climate and energy issues."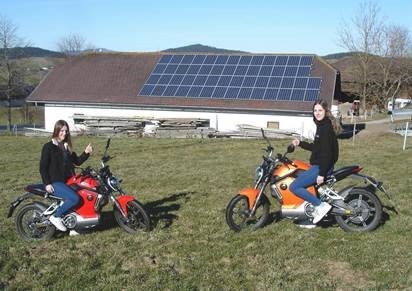 Community energy in times of a pandemic
What's next? OurPower wants to make the platform more dynamic and participatory and adapt to current technological developments. Ursula would like to enable more energy communities to share their knowledge, improve awareness raising and public communication and build up trust relationships between more diverse people. While the cooperative will continue to connect people and support them in producing renewable energy for each other, they also want to pay more attention to people's energy consumption patterns.
The current health crisis makes their work more difficult. While many things can happen online, exchanging experiences and building up relationships remains a challenge. Since face-to-face meetings are hardly feasible at the moment and OurPower don't want to bombard their clients with emails, they make an effort calling them up individually. One new idea to strengthen the community are pop-up spaces – offering potential new members a Corona-safe environment to meet up individually or in small groups to get to know OurPower.

Ursula is certain:
"The most inspiring thing is to create change. You can't do it alone, but if you have a trusted, focused, well-known team you can change the energy system together."
Just when you despair at the state of the planet, these communities show us optimism. Their solutions show us what societal transformation will look like. Together, we can make a fossil free future happen now.
Related Content
We think you'd also like:
02/09/20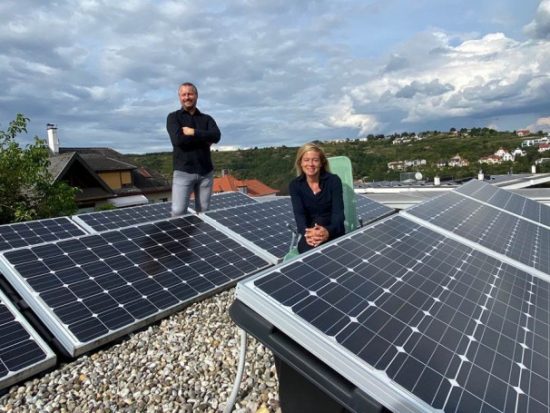 Meet the people and communities coming together across Europe to fix climate breakdown.