A year and a half ago, Friends of the Earth began a lawsuit against Shell in the Netherlands, led by Milieudefensie / Friends of the Earth Netherlands. We served Shell legal papers summoning them to court for climate crimes.
This week we received Shell's response. What we can already see from their arguments is that Shell believes it is already doing enough to combat the climate emergency.
Here are 8 ways that show the complete opposite – that Shell is failing the climate and breaching the Paris climate agreement. And why, we will see Shell in court.
1. Shell just keeps drilling more oil and gas
If we want to meet the Paris climate targets, we must quickly stop drilling for oil and gas. Most known oil and gas reserves must stay unburnt underground.
However, just a few weeks ago Shell announced that it plans to grow oil and gas production by 38% over the next 10 years.
2. Shell invests billions in fossils fuels
Shell plans to invest up to 35 billion euros a year in the coming years – but only 2-3 billion of this will go to more sustainable projects. Investments could amount to 149 billion in new fossil projects over the next 10 years.
3. Shell is still one of the world's biggest polluters
Shell is number 7 in the list of companies with the largest historical CO2 emissions. Shell's products account for 2.36% of global CO2 and methane emissions between 1965 and 2017. So yes, Shell is responsible for playing a major role in heating the planet.
4. Shell has known about climate breakdown for years, but does nothing
As early as 1986, Shell internally warned that parts of the earth could become uninhabitable as a result of climate change. In the 1990s, Shell temporarily embarked on a more sustainable course – but this effort was quickly abandoned. Since then, Shell has invested in exploiting the most polluting forms of energy, such as tar sands, shale gas and Arctic oil.
5. Shell limits consumer choice to oil and gas
Shell says it will only make changes to its dirty business model when consumers stop asking for oil and gas. But people don't ask for oil and gas. They are asking for a warm home, or for a way to get from A to B.
By investing billions in polluting fuels and aggressively lobbying for its interests, Shell decides which choices consumers must make.
6. Shell will continue to drill to keep its shareholders happy
In a recent interview with Reuters, Shell's boss Ben van Beurden expressed his fear that shareholders might run away from Shell.
That fear is very real: but only if Shell continues to invest in oil and gas. Many of those investments will only pay for themselves in 30 years' time. If governments decide that these oil and gas reserves must stay in the ground before then, because of the climate emergency, Shell and its shareholders will have lost much of their money.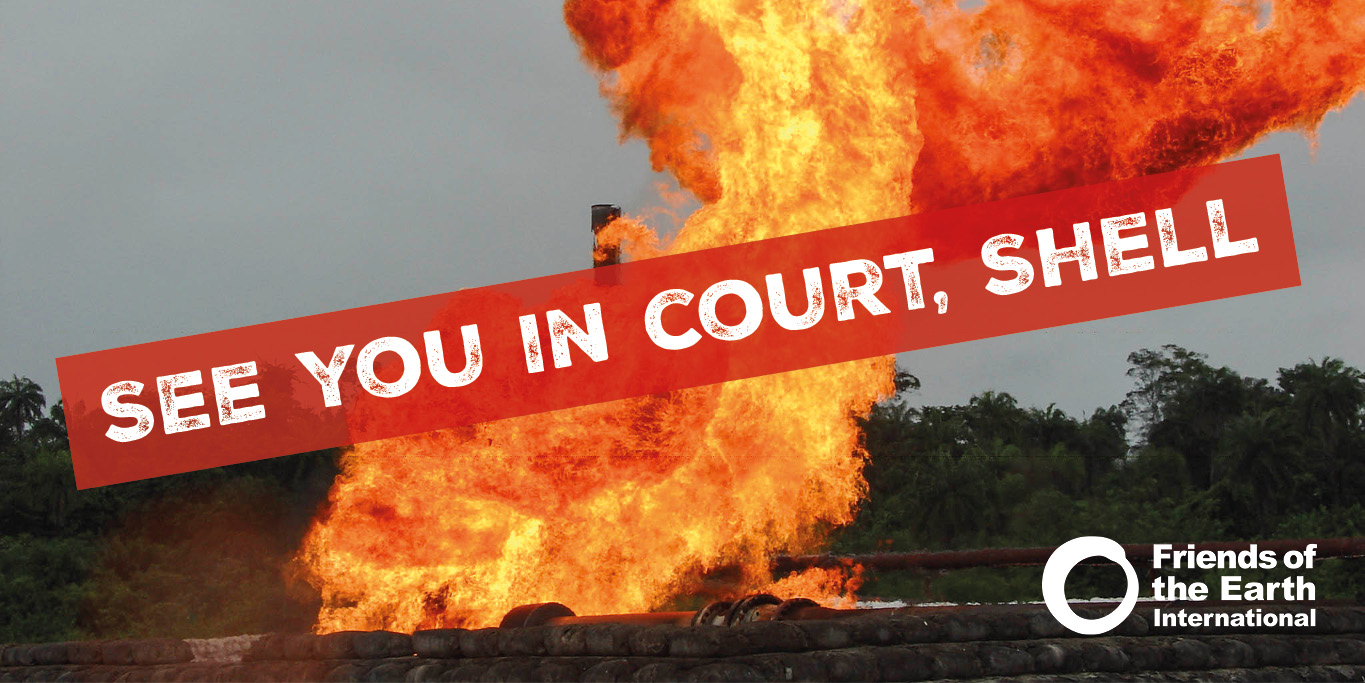 7. Shell gambles on unproven and undesirable technologies
Shell thinks that new technologies that take carbon pollution out of the air in the future will allow it to continue drilling for oil and gas. This is a gamble. Climate scientists warn that these 'carbon capture and storage' (CCS) technologies are risky and largely unproven.
In the successful court case that challenged the Netherlands government's climate inaction, the court also concluded that it is unrealistic that CCS can solve the climate crisis.
8. Shell in the bed with Trump and Bolsonaro
Shell invests a large part of its money in projects in America and Brazil. Trump is the world's most powerful denier of climate change and has withdrawn the U.S. from the Paris climate agreement. Under Brazil's president, Bolsonaro, large parts of the Amazon are burning unchecked, which has serious consequences for the climate.
Shell claims in the media to embrace the Paris climate agreement. But in reality it is increasing its business with leaders who are championing climate destruction.
Case closed
The earth is warming up faster and faster. Yet it is not too late. If we act together, we can go fossil free and stop climate change. But companies like Shell will have to dramatically change course and stop drilling up fossil fuels – or face closing down.
We have strong legal case that destroying our planet is illegal, so we will now see Shell in court to force them to stop wrecking our climate. The time for truth and for climate justice is now.
Related Content
15/11/19