19/10/16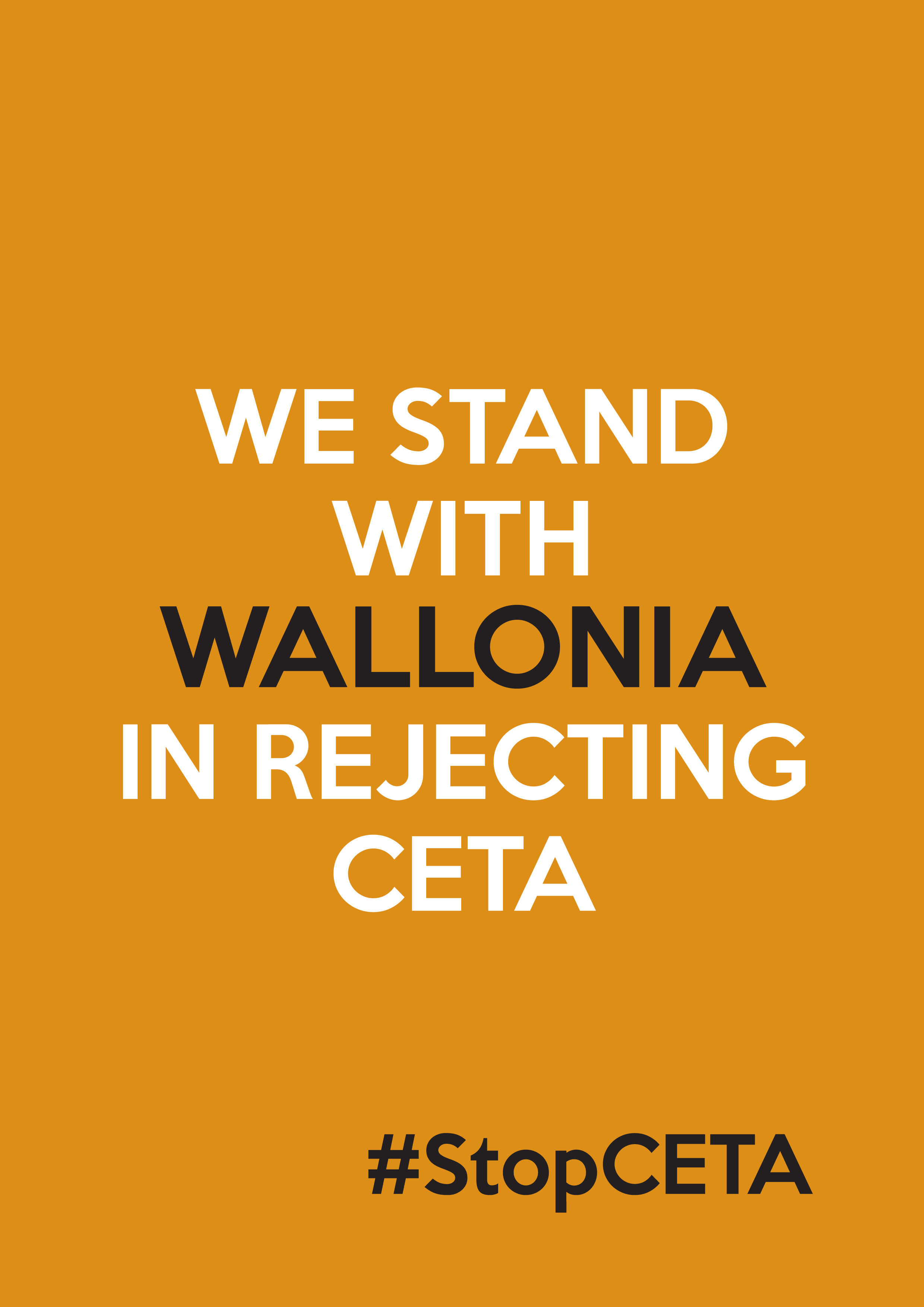 Friends of the Earth Europe has developed a poster to show support to Wallonia in their stand to Stop CETA.
The posters are available in English, French, German, Dutch, Spanish, Catalan, Galician and Basque. You can choose between A3 and A4 formats.
The text says: 'WE STAND WITH WALLONIA IN REJECTING CETA'.
We propose the following action:
– People can print out the poster
– They can display it in their window
– They can take a picture and promote those on twitter, facebook, etc.
Related Content