20/12/21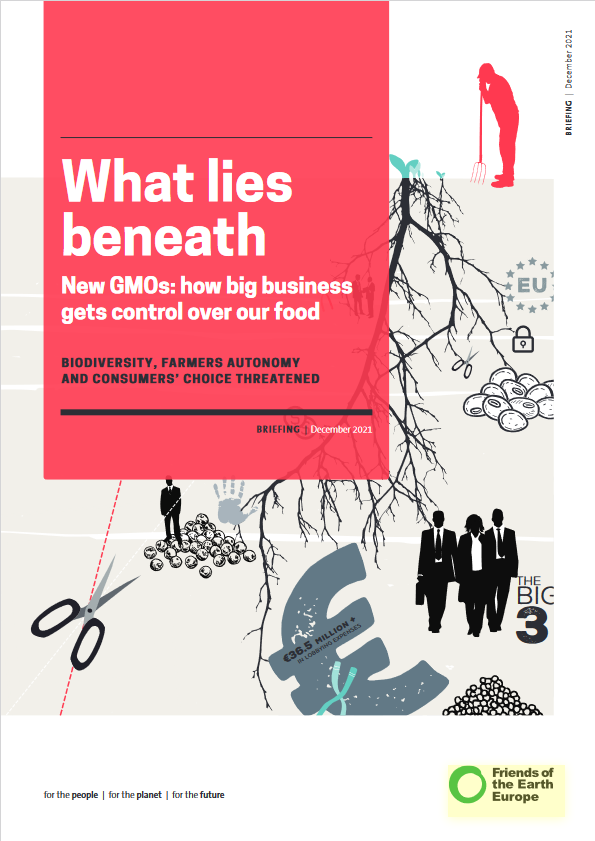 We know how to fix the world's broken food system. We need agroecology, to respect and promote biodiversity, and centre crop resilience and knowledge-sharing. We need a system that places diversity, fairness, and balance with nature at its core. Lobby groups for new genetically modified organisms (GMOs) claim to have the answers too – but their 'solutions' are very different.
This new briefing by Friends of the Earth Europe sets the story straight: the push to deregulate new GMOs threatens biodiversity, farmers autonomy and consumers' choice.
That is why Friends of the Earth Europe is calling on the EU to:
Strictly apply the relevant EU directive to block patent claims on plants, animals and organisms that are not based on patented GMO technology.
Regulate the new generation of GMOs under existing GMO laws to ensure freedom of choice for consumers, farmers and breeders, and for new technologies to go through stringent safety checks and labelling before being marketed.
Support real solutions to climate change and nature friendly farming in public policies.
Related Content