12/05/22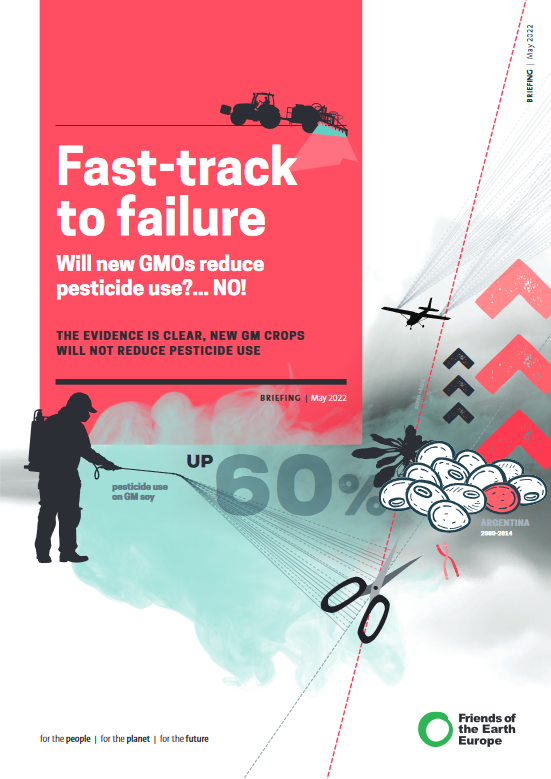 Reducing pesticide use by 50% by 2030 is a central goal of the EU Farm to Fork strategy, which aim to improve the sustainability of the food and farming systems and reverse environmental degradation. The European Commission claims that new genetically modified (GM) plants can help achieve that and is moving ahead with plans to deregulate this new generation of GMOs.
This briefing examines the history of first-generation, currently grown GM crops, as well as the new GM crops that are commercialised and in the pipeline. Based on the evidence, new GM crops will not reduce pesticide use. Some are even designed to increase it.
Pursuing false GM promises for pesticide reduction distracts from proven approaches. This briefing provides an overview of system-based solutions to effectively achieve pesticide reduction goals.
Related Content