16/03/17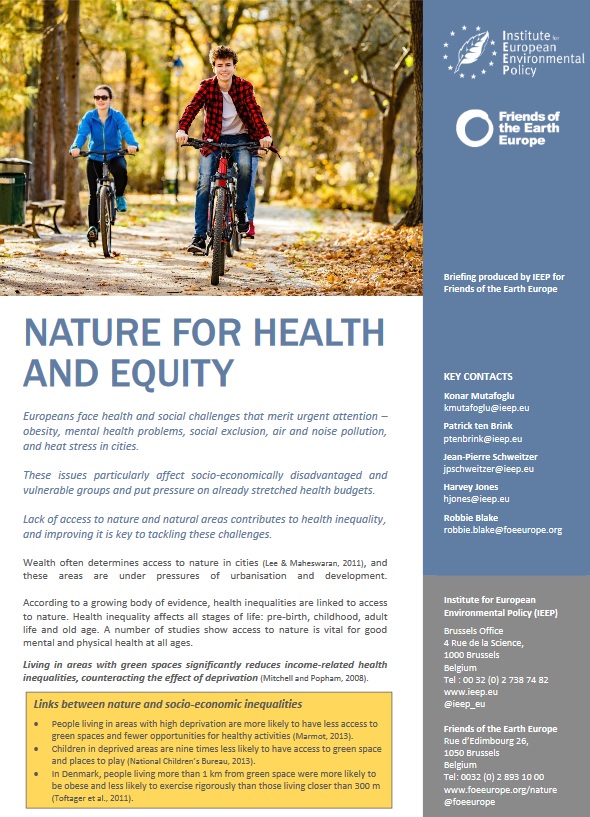 This review of available evidence shows that failing to provide access to nature to deprived communities could entrench health inequality.
According to a growing body of evidence, health inequalities are linked to access to nature and access to nature is vital for good mental and physical health at all ages.
It points to a strong link between lack of access to nature areas and poor health outcomes and inequality. It associates nature deprivation with higher obesity levels, mental health problems, and mortality rates.
It calls for access to nature to be recognised as a fundamental human right, and for increased efforts to provide accessible and well maintained natural areas for particularly disadvantaged groups.
Related Content