04/07/23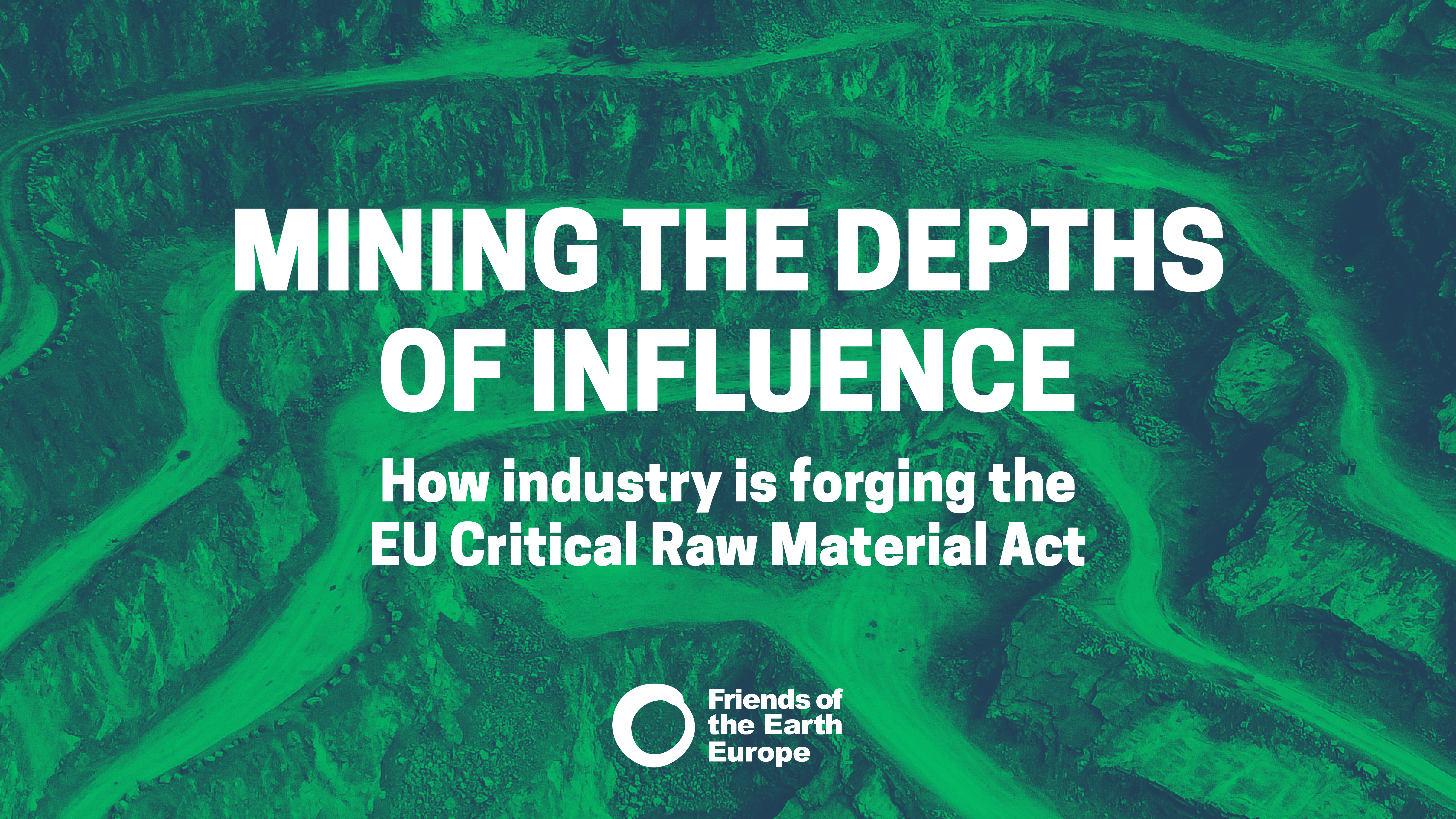 In March 2023, the European Commission published its proposal for a Regulation on Critical Raw Materials ('CRMA'). Our new report exposes the concerning extent to which the Commission's proposal grants the lobbying wish-list of the mining industry and metals- and minerals-using industries.
Our main findings:
Mining companies, metals- and minerals-using companies and their lobby groups have spent more than €21 million a year lobbying, hosted numerous sponsored events and racked up more than two meetings a week with the Commission's top-level decision-makers
The Commission presented both the framing of its CRM consultations' questions and their results in a way that is skewed in favour of industry, and relegated the core issue of demand reduction to a distant annex
Industry lobbying has relied heavily on an industry-commissioned study that doesn't model demand reduction – even though it acknowledges what a difference this would make to how much EU mining is needed
Strategic Projects with 'overriding public interest' were a repeated industry demand, now present in the Commission's proposal and representing a real risk to environmental safeguards
The inclusion of voluntary industry certification in lieu of legally binding due diligence responsibilities was another repeated industry demand that was incorporated into the Commission's proposal, worryingly letting industry self-regulate

Read all the evidence that the CRMA in its current form is a clear example of corporate capture – and our recommendations of making it fair and sustainable instead!
Related Content