16/06/22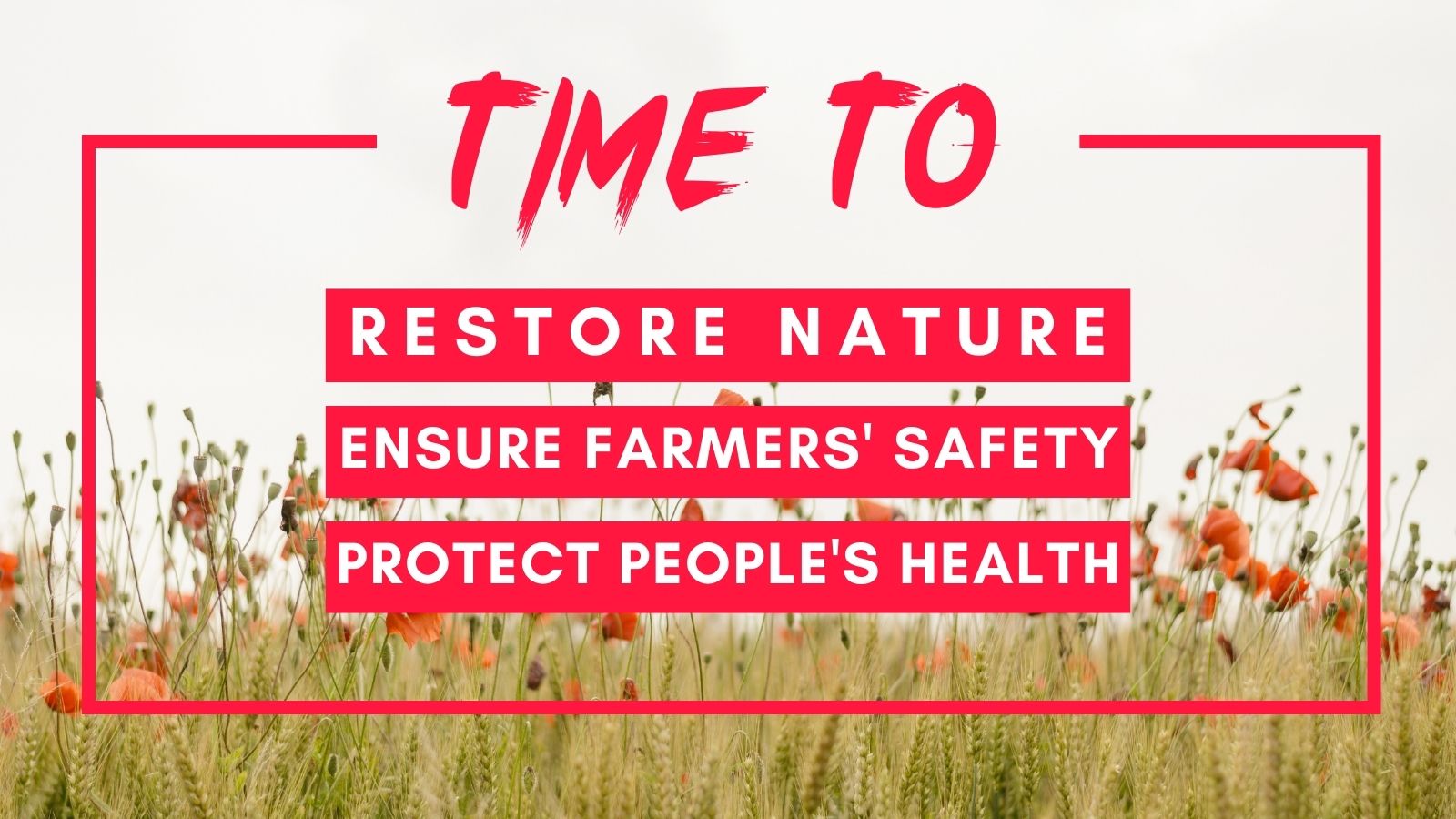 Over 20 European health and environment groups, including Friends of the Earth Europe, sent a joint statement to European Commission President Ursula von der Leyen, Vice-President Frans Timmermans and all Commissioners, to call on them to publish the "Nature Protection Package" on the planned date of 22 June and to introduce ambitious and binding targets to stop irreversible biodiversity breakdown and protect agricultural workers' safety and human health.
The "Nature Protection Package" includes the EU Nature Restoration Law and the revision of the Sustainable Use of Pesticides Directive (the Pesticides Reduction Regulation). They will be the first essential pieces of legislation to bring the commitments of the Farm to Fork and Biodiversity Strategy to life. Without ambitious, legally binding targets, and strong measures to achieve them, the EU Green Deal will be further undermined.
The European Commission has the responsibility to act now; to save the Farm to Fork and Biodiversity Strategies, and put Europe on a path of recovery for people and nature.
Related Content