28/02/22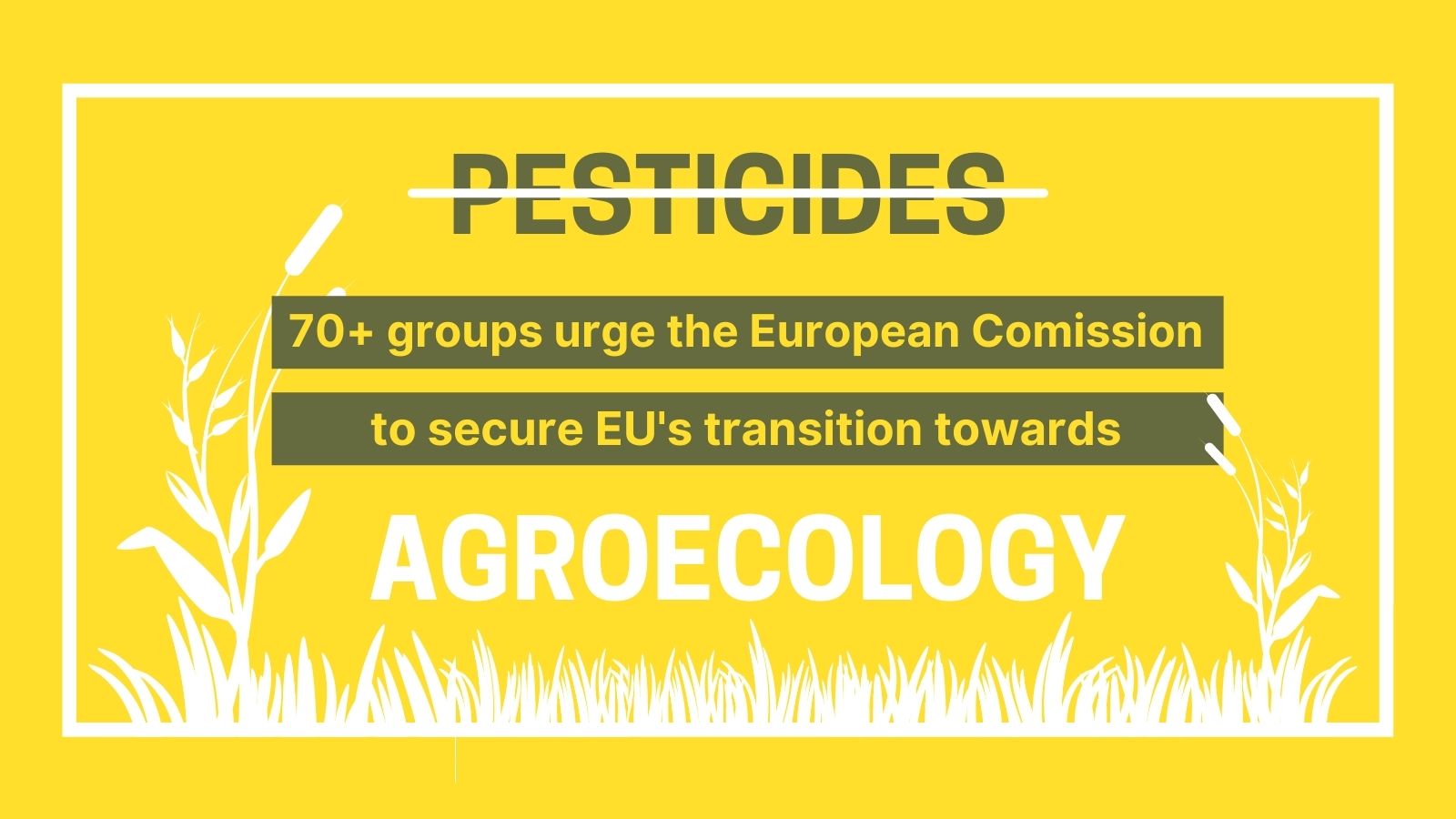 70+ organisations make 10 demands to be urgently taken on board by the Commission for its new pesticide regulation
Over 70 European organisations, including Friends of the Earth Europe, sent a joint statement to the European Commission Executive Vice-President Timmermans and Health & Food Safety Commissioner Kyriakides to express their deep concern about the lack of ambition of the Commission's draft proposal for a "Sustainable Use of Plant Protection Products" Regulation to be published on 23 March. They make 10 demands to reach an ambitious Regulation.  
Despite the obvious failure of the current Directive on the Sustainable Use of Pesticides (SUD) to reduce the use of pesticides in the EU, the Commission's draft falls short in delivering the transformative changes needed to secure the EU's transition towards agroecology.
Madeleine Coste, Policy Officer at Slow Food Europe says:
"Perhaps we need to remind the Commission that 1.2 million European signed the "Save Bees and Farmers" Citizens' Initiative in which we call for an 80% reduction of synthetic pesticides by 2030, and above all, a clear roadmap on how Europe will phase out the use of synthetic pesticides altogether by 2035. Without finally banning the use of highly damaging practices or setting the transition to agroecology as a clear objective for the Regulation, we cannot hope to see a true improvement over the SUD."
Since the adoption of the SUD in 2009, there is increasing scientific evidence of the negative effects of pesticides, and of chemical cocktails on all ecosystems, biodiversity, and human health. The urgency of moving away from the use of synthetic pesticides is thus clear, while the transition to a sustainable and toxic-free food system based on agroecology is both possible and necessary as evidenced by studies from INRAE and IDDRI. So, what is the European Commission waiting for?
Clara Bourgin, Campaigner on Food, Agriculture and Nature at Friends of the Earth Europe adds:
"Civil society is perfectly clear: we need ambitious and legally binding reduction targets for an agriculture that doesn't poison our health and our environment. Farmers are already paving the way towards agroecology. They now need to be supported through concrete measures."
Related Content