08/06/22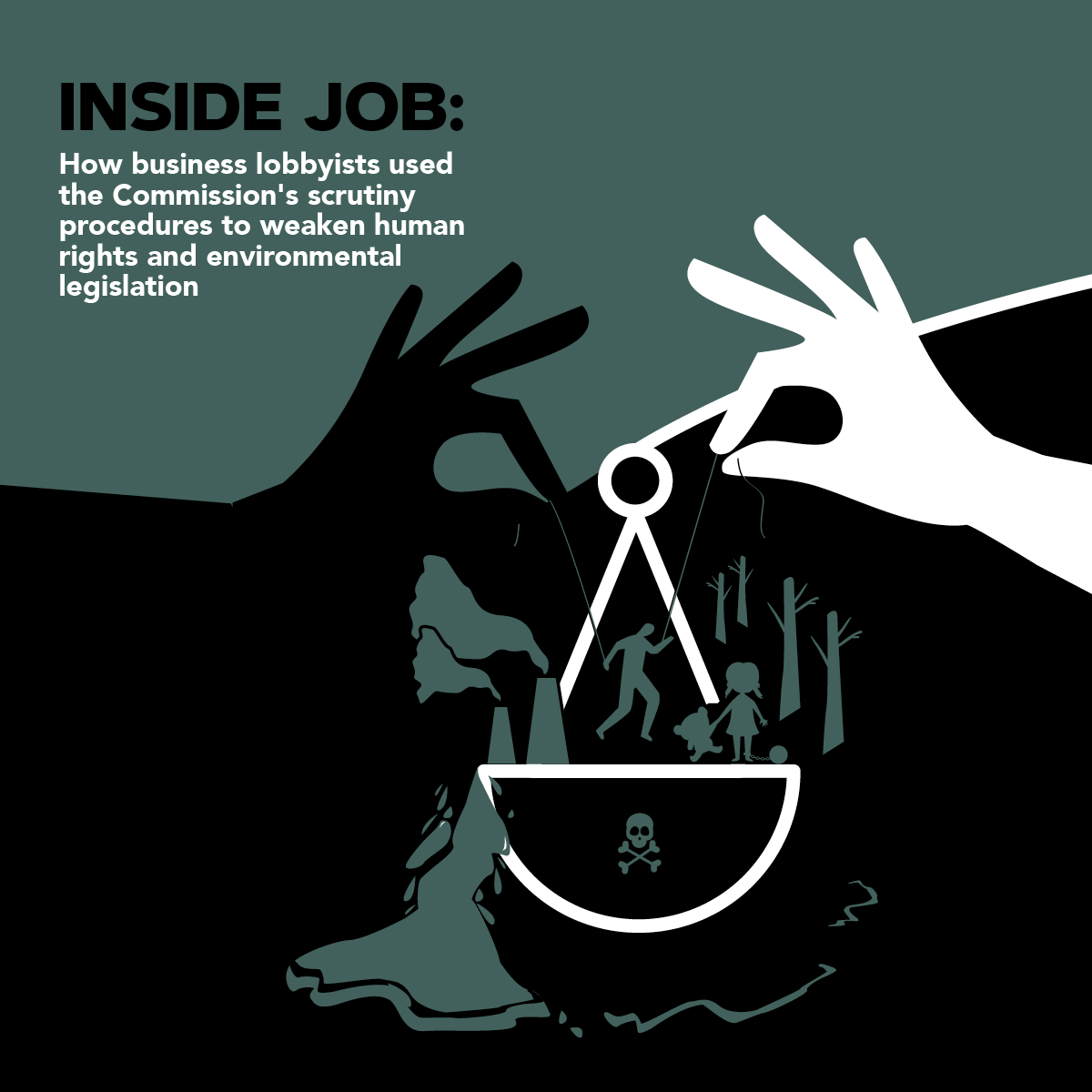 Business lobbyists exploited the Commission's scrutiny procedures to weaken an EU directive designed to protect human rights and the environment.
This report uncovers the astonishing extent to which pro-corporate voices – from both within and outside the European Commission (EC) – have succeeded in postponing and weakening an EU law proposal.
The Corporate Sustainability Due Diligence Directive (CSDDD) is a proposed law, aiming to hold big business accountable for human rights abuses and environmental damage. But it was successfully watered down by corporate lobbyists, seeking to diminish the law's potential impact, and the European Commission's Regulatory Scrutiny Board (RSB).
As a result, a law originally intended to limit corporate impunity, requiring companies to exercise 'due diligence' along their global supply chains, and provide affected people with access to justice, has been left full of major loopholes.
Read the full report by lobby watchdog Corporate Europe Observatory (CEO), Friends of the Earth Europe (FOEE) and Friends of the Earth Germany (BUND).
Related Content
We think you'd also like: