03/03/23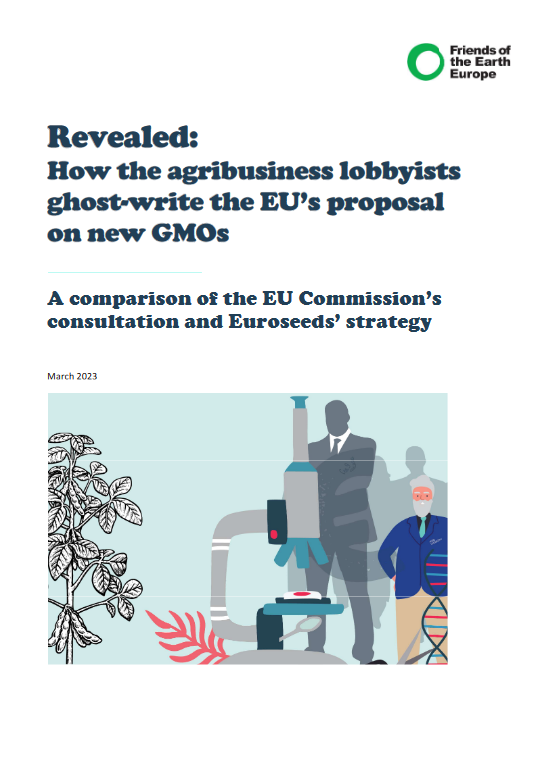 The European Commission will present a new legislation for a new generation of genetically modified plants (new GMOs, now also called new genomic techniques or NGT) beginning of June 2023, with far-reaching implications including the release of untested plants into nature and onto our plates. A new investigation by Friends of the Earth Europe reveals the extent of the European Commission's proposal's capture by the seed industry.
An analysis of the European Commission's consultation for the public and governments, a central step of the new legislation, shows that it closely follows the agribusiness' deregulation agenda and especially borrows claims made by Euroseeds, the European seed companies' lobby. Similarly to the agribusiness' strategy, the consultation:
presents new GMOs as being as safe as conventional plants;
uses this claim as an argument for removing labelling requirements and weakening consumers' and farmers' freedom of choice
and promotes new GMOs developed by global pesticide corporations as a key tool for pesticide reduction in farming, without backing evidence.
Read the investigation to see the most relevant examples of how the European Commission has endorsed the agribusiness lobby's demands in its legislative proposal and consultation's questionnaire.
Related Content