25/10/19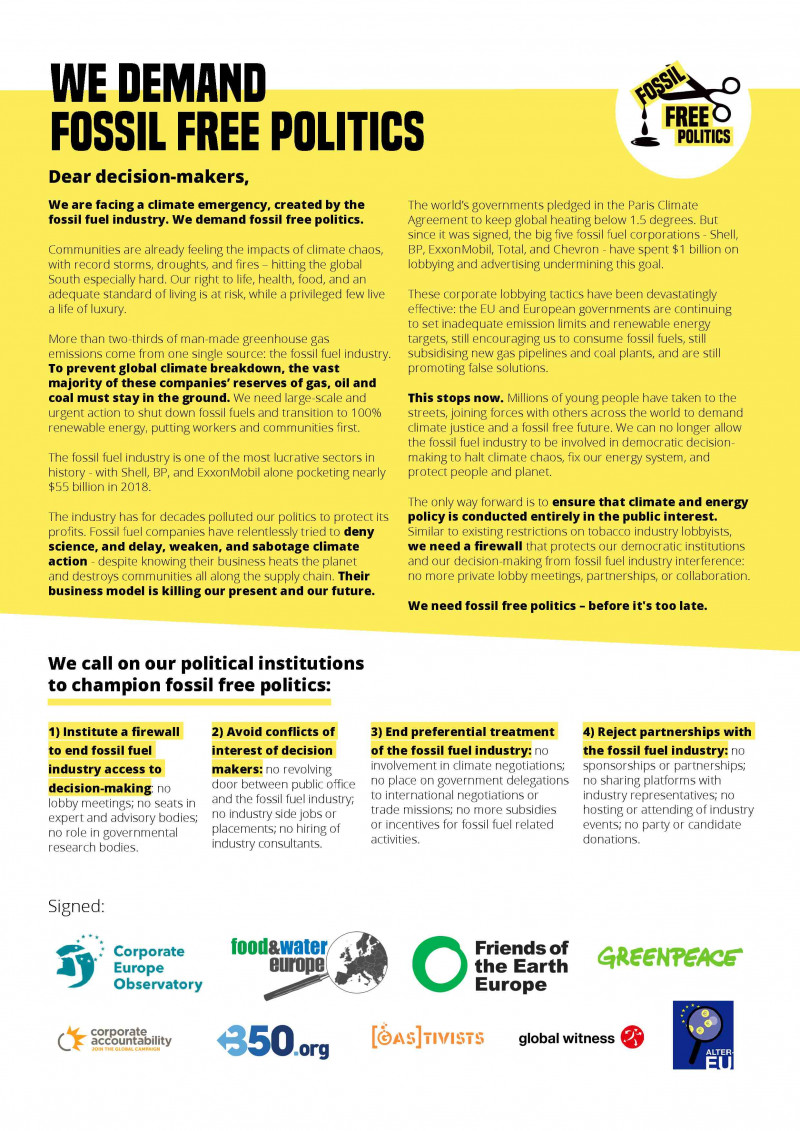 A civil society statement, supported by nearly 200 organisations worldwide declaring: "We are facing a climate emergency, created by the fossil fuel industry. We demand fossil free politics."
Similar to existing restrictions on tobacco industry lobbyists, we need a firewall that protects our democratic institutions and our decision-making from fossil fuel industry interference: no more private lobby meetings, partnerships, or collaboration.
Read the research which finds five oil and gas majors and their fossil fuel lobby groups have spent at least a quarter of a billion euros buying influence at the heart of European decision-making.
Check out the fossil free politics campaign.
Related Content