27/06/23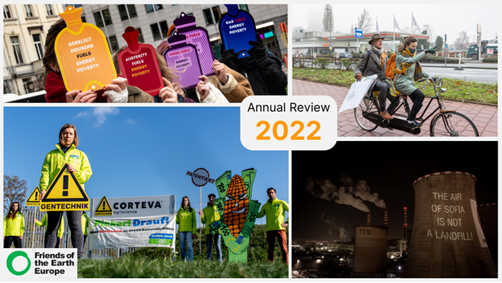 …after the Russian attack on Ukraine, we were thrown into another extraordinary circumstance: war. The devastating impacts of the war are of course first and foremost borne by Ukrainians, and we stand in solidarity with them. However, the war also changed the context of our work and life: we witnessed a deflection of political attention, and entered a severe price crises on food and energy.
We are pleased to introduce our Annual Review of 2022.
The Review outlines Friends of the Earth Europe successes, both from our Brussels office and from all around our network.
This Review also presents detailed financial information.