18/05/18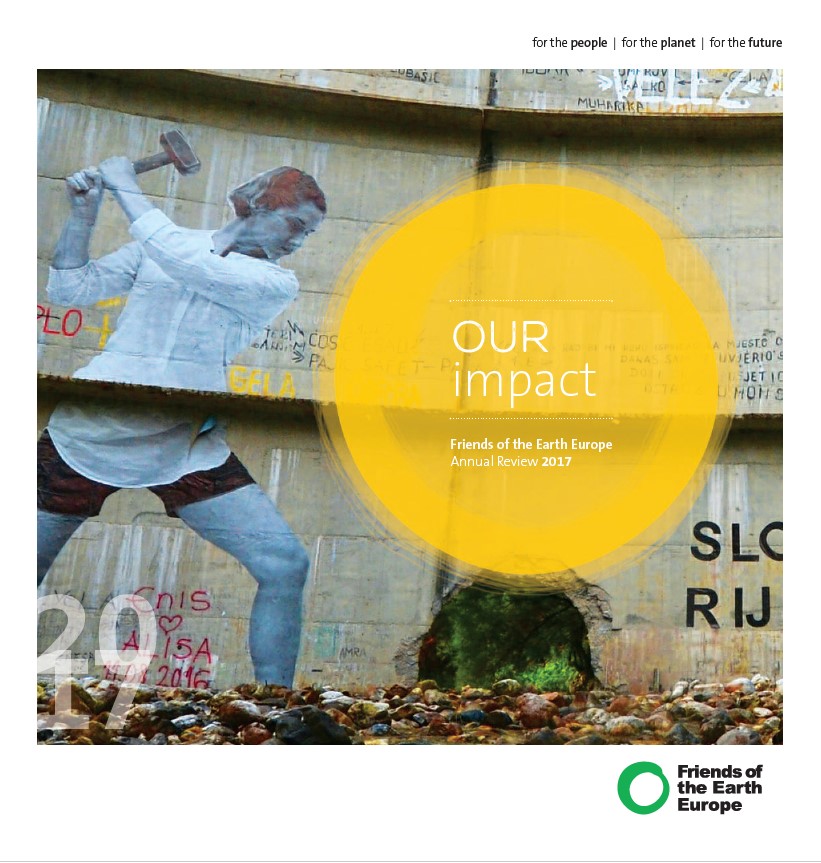 This Annual Review summarises our impact in 2017 and gives highlights from our network of grassroots member groups across the continent..
From leading successful climate campaigns to keep fossil fuels in the ground, including winning fracking bans in Ireland and Scotland; to a successful divestment campaign against BNP Paribas in France, and environmental education work from Malta to Luxembourg, our growing network goes from strength to strength.
Highlights at the European level include the first energy democracy convergence, pushing the EU to rethink plastics, and our School of Sustainability.
It also contains detailed financial information.