Research uncovers hundreds of meetings between fossil fuel lobbyists and dozens of unethical job swaps with public officials
Ahead of COP26, a study conducted by Fossil Free Politics, a coalition Friends of the Earth Europe is part of, reveals how the fossil fuel industry gets itself into positions to undermine climate policy making.
Access
The level of infiltration by the fossil fuel industry inside government bodies and international institutions is shocking. The study shines a light on the industry's activities between COP25 in Madrid and COP26 in Glasgow. It found:
71 revolving door scandals
…involving the movement of officials into fossil fuel companies (and vice-versa) – including former MEPs, Ambassadors, a former chief spy, a minister for energy and climate change, a minister of economic affairs, and an advisor to the French President. This form of job swapping – from public institutions to lucrative roles in industries that are affected by legislation and vice versa – indicates a complete disregard for conflicts of interest. It's a serious issue and a cunning strategy from the industry's toolbox. Public officials know exactly which strings to pull and how to defend the fossil fuel industry's interests.
568 high-level meetings
• Hundreds of lobby meetings between Shell, Total, BP, Equinor, ENI, Galp and 5 of their lobby groups and top-level officials from the European Commission
• On average 1.5 lobby meetings every week, for 7 years
• A spend of €170 million in lobbying the EU
Belén Balanyá, researcher and campaigner at CEO said:
"The research shows how the fossil fuel industry systematically spreads its influence like an oil spill, infiltrating climate politics by using its sticky tentacles to hire well-connected people straight through the revolving door. With COP26 around the corner, the problem of oil and gas companies' influence in political life couldn't be more significant."
The sheer number of revolving door cases indicate a disregard for conflicts of interest by the fossil fuel industry. It also illustrates how they are in a position to undermine an effective EU and international climate policy. Their business model is under threat from policies to limit global warming to 1.5°C, so they are using tactics to try to reject or dilute legislation that hits their profit margin. Inserting powerful figures into positions of influence is one of their instruments.
Myriam Douo, Corporate Capture Campaigner at Friends of the Earth Europe said:
"The fossil fuel industry's tactics impair far reaching climate action by slowing the progress down, promoting false solutions and thus clogging up the path to a greener future. This new research makes clear that in order to tackle the climate emergency, and ensure that climate policy is conducted entirely in the public interest, we must separate fossil fuel interests from policy-makers, similar to existing legal restrictions on the tobacco industry."
At the moment, UN climate negotiations continue to be sponsored by the fossil fuel industry, and the Fossil Free Politics coalition is calling on the EU ahead of COP26 to support a conflict-of-interest policy at the UN Climate Talks, and a firewall that ends the fossil fuel industry's access to decision making. Visit the Fossil Free Politics website for more information on their work and various partners, including Corporate Europe Observatory and Food & Water Action Europe download infographics providing a summary of the revolving doors here, and click here for a full list of cases and methodology.
Related Content
We think you'd also like:
25/10/21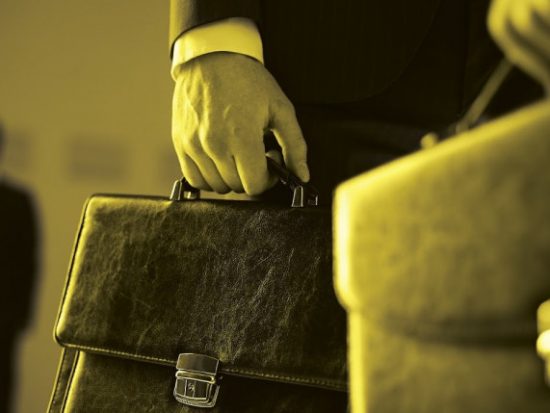 Politicians should make climate laws to protect people – not please the fossil fuel industry. We need to cut fossil fuel interests out of our politics, similar to existing restrictions on the tobacco industry.