Stories of solidarity under coronavirus
Coronavirus hasn't affected everyone equally. We're sharing stories from across our European and global network of what lockdown and life under coronavirus look like around the world. Hearing from those who are among the worst affected, and how they are taking action.
I'm with South Africa
South Africa's 90,000+ waste pickers help protect the planet by collecting, sorting, reusing and recycling waste. But Covid-19 restrictions have forced some to stop work and lose their only source of income.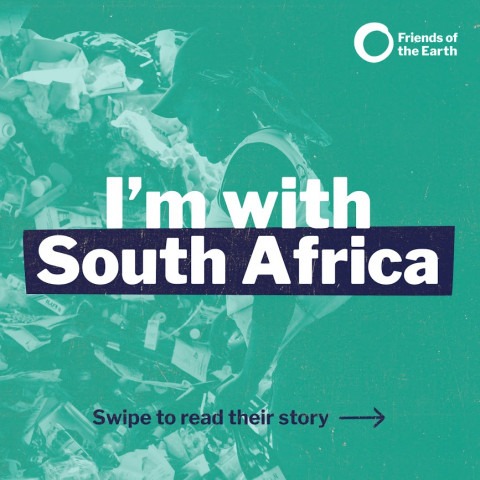 South Africa has more than 90,000 waste pickers. They sort through South Africa's mounds of waste – on waste dump sites, in communities, as well as on city streets.
By toiling to divert materials such as plastic, cardboard, paper and metals away from waste dumps – to reuse, repair and recycle them – waste pickers are helping to mitigate the impacts of climate change. They play a key role in environmental justice – reducing reliance on raw materials and greenhouse gas emissions from dumpsites.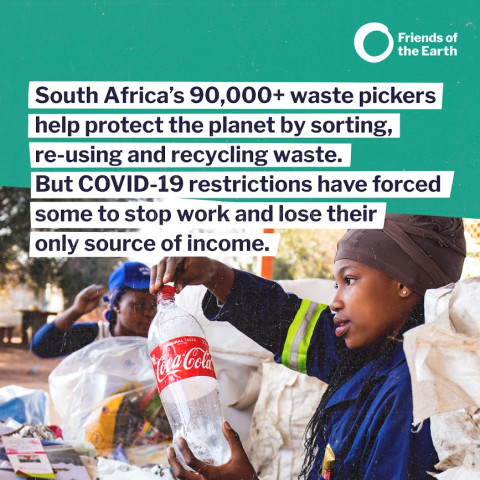 The effects of the covid-19 pandemic hit South Africa's waste pickers hard, as one of the country's most vulnerable groups. The height of lockdown permitted only essential services to work and travel. Waste pickers were prevented from working – causing most to lose their only source of income.
groundWork/Friends of the Earth South Africa worked with partners, funders and government to help get emergency food parcels and vouchers distributed to waste pickers and their families. But these were not enough to sustain them.
Together with waste pickers' organisations and NGOs, groundWork successfully lobbied the South African government to get waste pickers defined as 'essential' workers – and this allowed them finally to return to work. And groundWork and the South African Waste Picker Association challenged municipalities that refused to allow waste pickers to return to work in spite of the government directive that classified them as essential workers.
Working with emergency relief funds and waste pickers' associations, groundWork has been helping waste pickers to access personal protection equipment (PPE), so they can do their jobs safely. And it has set up a fundraising campaign to assist waste pickers and community partners affected by Covid-19.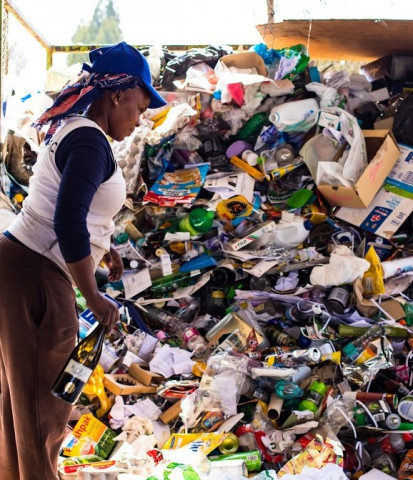 Related Content
We think you'd also like:
09/06/20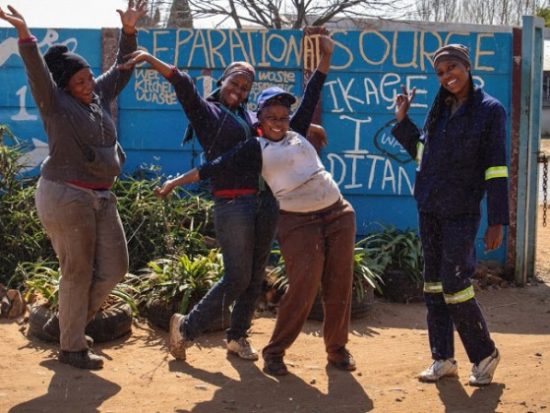 The Covid-19 pandemic hasn't affected everyone equally. We hear from those who are among the worst affected, and how they are taking action.