Stanka Becheva works on agroecology and food sovereignty in the Friends of the Earth Europe office in Brussels. Solidarity is a big part of her campaign for a fair and sustainable future for farming. In Europe this means solidarity with small-scale and ecological farms, and with migrant workers in European fields. On a global level this means solidarity with communities in the Global South who are put under huge strain by Europe's consumption of far more than its fair share of global agricultural products.
We talked to her to find out more about how solidarity is integral to the movement for food sovereignty and what the European Union must do to enact it.
Can you sum-up your vision of a different model of agriculture in Europe?
Farming in Europe is dominated by monocultures and factory farms, and this situation is getting worse. Small-scale farms are dying out at an alarming rate. Industrial forms of agriculture destroy nature and rural communities, exploit workers, and contribute hugely to climate change.
Our vision is of small-scale farming in harmony with nature, where farmers and farmworkers are fairly paid and part of vibrant rural economies. We refer to the system we want as 'food sovereignty' – this term comes from the peasant farmer movement.
We work closely with several organisations which are also part of the food sovereignty movement and with NGOs in Brussels to make sure the EU's policies support this vision. We also engage directly with farmers to support them in marketing products through which they get fairer pay.
Why is the concept of solidarity integral to the food sovereignty movement?
The food sovereignty movement is a movement of solidarity with everyone harmed and exploited by the current dominant unsustainable industrial farming system. The vision and ideas of the movement come from and have been developed with the producers themselves, so they reflect their needs and demands. As in any other grassroots work, we base many of our actions on supporting the people on the frontlines. Solidarity in our work is not only about expressing understanding and agreement with their demands, but actively integrating them into our own analysis, strategies and actions as civil society organisations. Solidarity therefore also includes developing projects and actions together.
At national level, our network supports them in finding access to markets and linking them with consumers, like through farmers maps, local markets, and community supported agriculture schemes.
Solidarity in our work is not only about expressing understanding and agreement, but actively integrating the demands into our own analysis, strategies and actions.
You are pushing for reform of the EU's Common Agriculture Policy (CAP). What would a CAP of solidarity look like?
The CAP is one of the oldest EU policies. It was created to support food production after the Second World War and to create mutual support between European countries. So, in its founding thoughts it includes the principle of solidarity between different European countries, with food producers who are putting food on our plates and ensuring food for all.
Currently this policy takes up around 40% of the EU budget. Some decades ago it even reached 80% of it. Unfortunately what the current CAP reform negotiations are showing is that it now has little to do with solidarity. Member states are fighting to get the biggest possible share of the CAP pie, and spending a big share of their subsidies on supporting large-scale industrial production. Large-scale production is already advantaged by the fact that at bigger scale it allows them to sell below the real cost of production. It is more a subsidy to the food industry than to producers. The way in which these subsidies are set up – most of which are per hectare of land – disadvantages small-scale and diversified farms compared to, for example, huge monoculture producers. Some tools have been introduced in to counter this – like special support for small-scale producers, and giving more subsidies for the first hectares of land, but those are totally insufficient to stop the loss of farmers in Europe and support agroecological methods of farming.
We are campaigning for fundamental reform of the CAP post-2020 to bring answers to the ecological, social and economic challenges we face. It needs to tackle the climate crisis, reverse the rapid loss of biodiversity, and ensure healthy and sustainable food consumption and production. It must deliver quality rural employment and decent livelihoods for farmers and rural communities, and protect them and us all from harmful pesticides.
Unfortunately what the current CAP reform negotiations are showing is that it now has little to do with solidarity.
What would you like to see the EU doing more or differently in your area of work to live up to its stated value of solidarity?
The current dominant system of food and farming cannot be supported any more. The evidence shows overwhelmingly its harmful impacts on climate, biodiversity and rural communities. If the EU is serious about its Green Deal objectives – which for food and farming are presented in the Farm to Fork Strategy – policy makers need to take urgent action to achieve at least the objectives set out in this strategy. Goals by 2030 include reducing the overall use and risk of chemical pesticides by 50%, farming 25% of the EU's agricultural land organically, reducing nutrient losses by at least 50% (especially nitrogen and phosphorus in the environment coming from excess fertilisation and manure), reducing the use of fertilisers by 20%, and cutting per capita food waste at retail and consumer level by half. In some areas more ambitions targets are needed.
How has the Covid-19 pandemic heightened the need for solidarity with the farming sector?
One of the many inequalities that the Covid-19 pandemic has heightened and exposed is how we are able to eat. Many essential workers in the food sector have been left in poverty with unemployment and the use of food banks going up.
Factory farms have become hotbeds of Covid-19 outbreaks, an indicator of how poor the working conditions are. The main union for workers in the food and agriculture sector in Europe called labour conditions "deplorable", with workers still being paid poverty wages after a brutal year of keeping the profits coming in for their bosses.
Another group of formerly-ignored workers who lockdown rules have had to be bent for are migrant workers, without whom crops would wither and die in the fields. In a normal season, 300,000 workers would migrate to Germany to harvest asparagus and strawberries, and plant crops. These jobs are essential, but pay so little that exemptions were made to border closures to airlift in tens of thousands of workers from Romania and Bulgaria to work for low wages.
In response to the grave situation for farms and farm workers since the pandemic hit, we have seen wonderful spontaneous acts of solidarity. One inspirational example is in Spain where a national-wide network of female farmers, trade unions, experts and activists came together to support people employed in local and ecological farms who could not sell their products and make an income. Across Spain this #SOSCampesinado movement was successful in getting councils and municipalities to re-authorise open-air markets and support food sovereignty.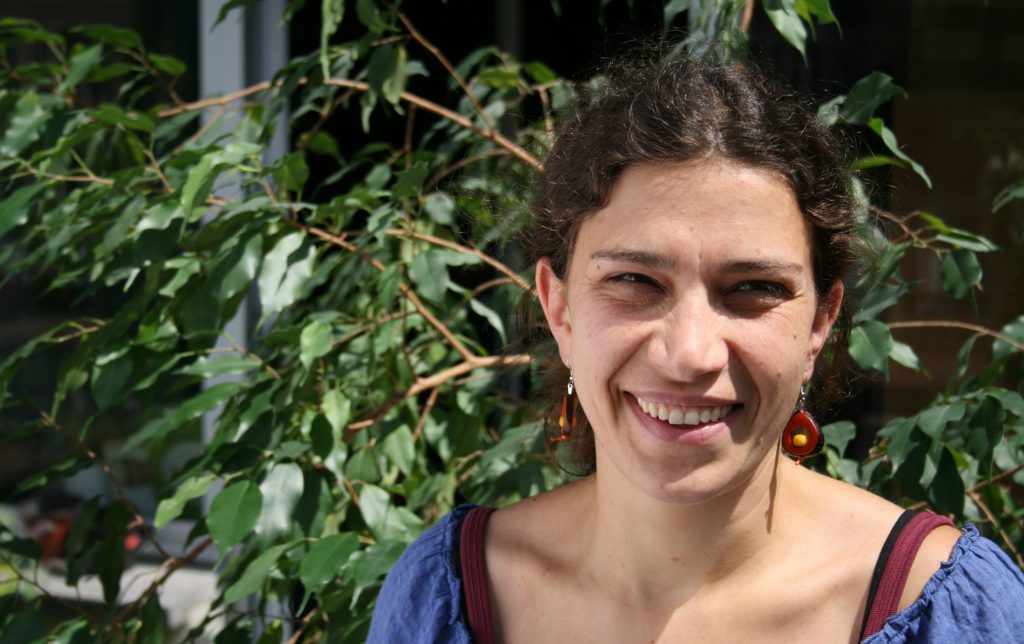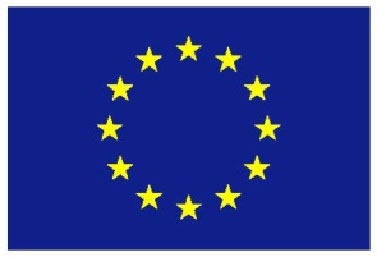 Friends of the Earth Europe gratefully acknowledges financial assistance from the European Union. The contents of this article are the sole responsibility of Friends of the Earth Europe and cannot be regarded as reflecting the opinion of the European Union. The European Parliament cannot be held responsible for any use that may be made of the information contained.
Related Content
04/05/21