The madness of food being used to fill cars as biofuels, rather than being used to feed people, was illustrated by campaigners in Brussels today who attempted to fit as many people as possible – dressed in giant corn on the cob costumes! – inside a Mini.
Flanked by large banners demanding 'No food for fuel' the action took place against the backdrop of the European Parliament one week ahead of a decisive vote by MEPs on reform of the EU's controversial biofuels policy.
Biofuels are fuelling hunger, land grabs and climate change. ActionAid, Friends of the Earth Europe, Greenpeace and Oxfam are asking MEPs to vote to fix a failed policy and end the use of food for fuel.
Every year, Europe burns enough food as biofuel in our cars to feed millions of people.
Nur Hidayati of Friends of the Earth Indonesia/WAHLI is in Brussels to talk to MEPs about the problems biofuels are causing in her country. She said: "The enormous increase in biofuel demand in Europe is escalating deforestation, land grabbing, and conflicts in Indonesia. Biofuels demand must be capped and reduced otherwise Europe will only intensify the problems for Indonesian people affected by palm oil expansion."
The parliament will vote on 'Indirect Land Use Change' (ILUC) which happens when land that would otherwise be used to feed people and livestock is used to satisfy demand for biofuels. New lands must be ploughed up elsewhere for food and feed, destroying vital ecosystems and carbon stores like forests and peat land. This process releases millions of tons of emissions and accelerates climate change.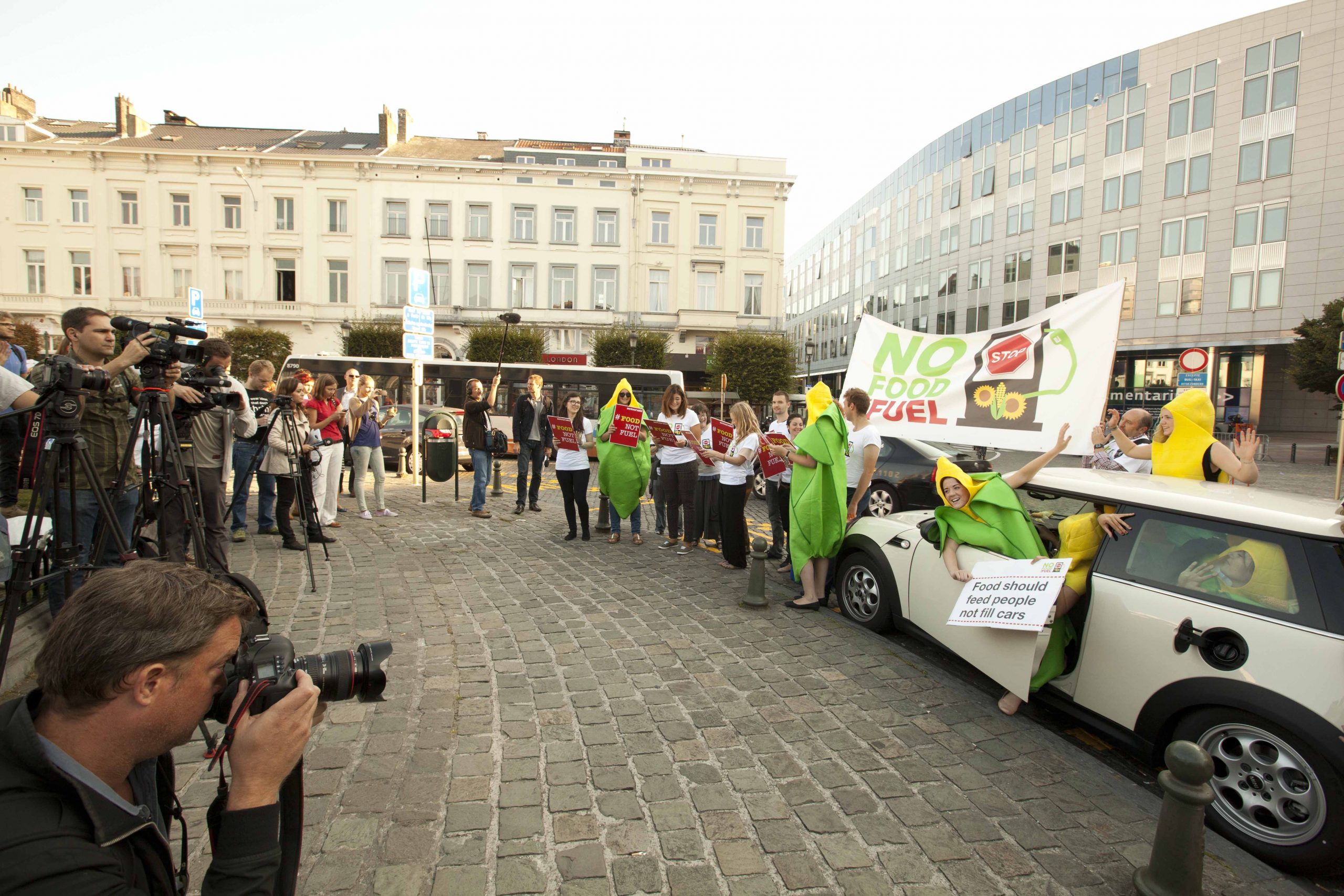 Related Content
04/09/13