Today climate protests hit the streets of every European country, uniting millions of students, workers and adults – as part of the largest ever Global Climate Strike. The strikes come ahead of a big week for environmental action, with a major climate summit at the UN and further strikes strikes throughout the week.
#ClimateStrike in Brussels is GO! overwhelming turnout marching for climate justice NOW! #FridaysForFuture pic.twitter.com/CbIevPlfZk

— Friends of the Earth (@foeeurope) September 20, 2019
Massive climate strike turnout
Reportedly well over a million young and older protesters turned out across dozens of towns and cities in Germany alone.
Extraordinary scenes. Reports of 1.4 MILLION #ClimateStrike|rs – in Germany alone. 270,000 in Berlin#allesfuersklima #FridaysforFuture https://t.co/4bewmk80l7

— Friends of the Earth (@foeeurope) September 20, 2019
They demanded urgent, massive and transformational action for a safe fossil-free future.
Leonarda Šmigmator, a youth leader from Fridays For Future Croatia reacted:
"We are striking in Croatia today – people of every age are invited to join the movement, because we believe that climate change is everybody's problem. There are many local issues that affect us in Croatia, and we expect a big response and good energy on our strike."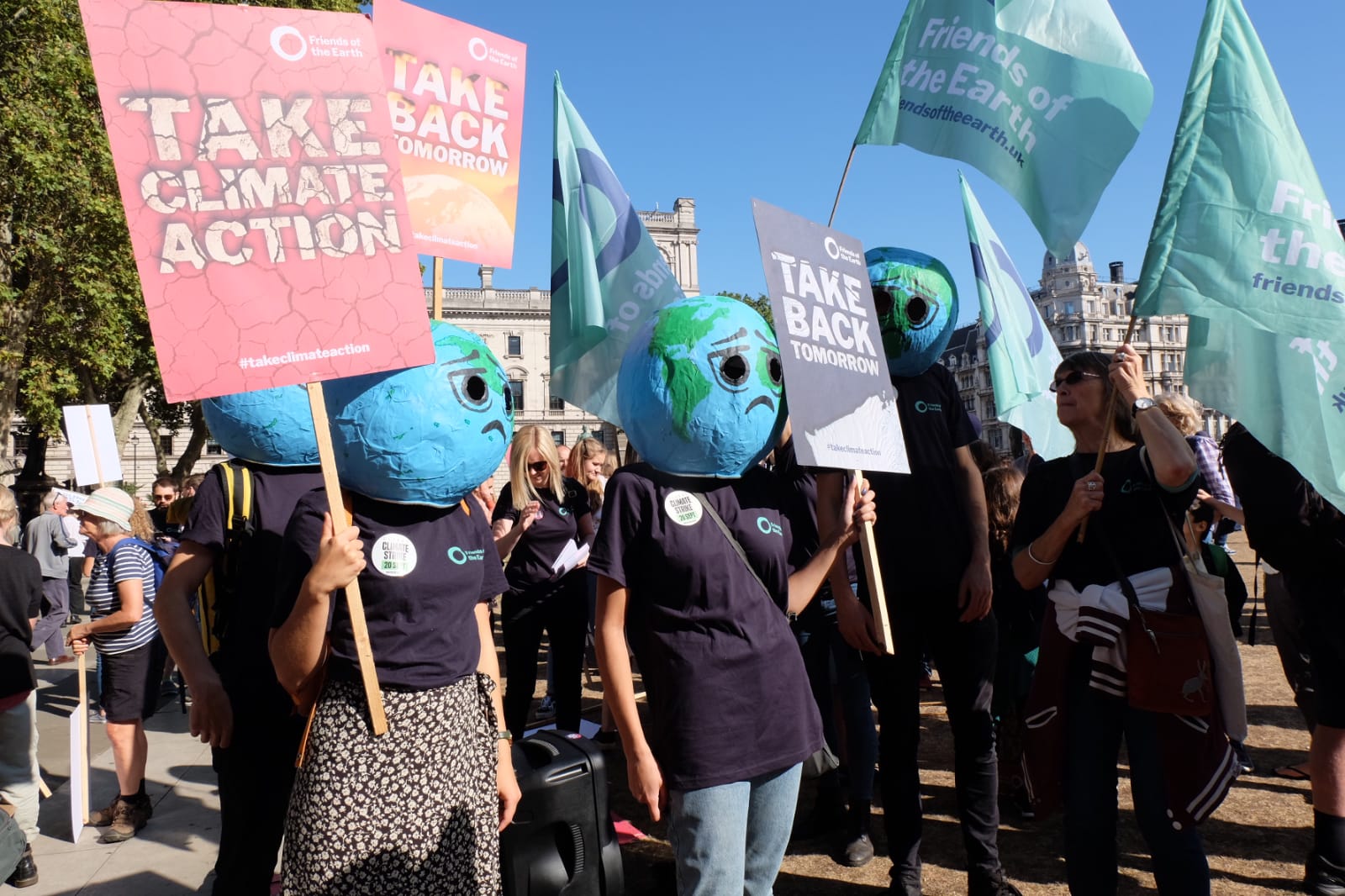 Revecca Nicolaidou, a young leader from Youth for Climate Cyprus said:
"Our protests manage to unite the people of Cyprus, from the north to the south. We, the young people, will be in the front line fighting against fossil gas drilling in Cyprus, because at the end of the day that goes against our very own existence."
Climate Strike! @youthforclimatecy demands Climate Justice right NOW! More that 1000 people asking the government @EnergyGovCY to take action to address the climate crisis! #ClimateJustice #schoolstrikes4climate #fff #climatestrikes @youngfoee pic.twitter.com/Fz5b1N1pDU

— FoE Cyprus (@FoECyprus) September 20, 2019
Friends of the Earth backs the climate strikes
Friends of the Earth has backed the strikes across Europe and the world.
Danke! #FridaysForFuture, Ihr bringt in Berlin über 250.000 Menschen auf die Straße. #ClimateStrike
Wir sind #AlleFürsKlima. Was ist mit der Bundesregierung, dem Klimakabinett? Was ihr vorhabt, reicht lange nicht aus! #NotMyKlimapaket pic.twitter.com/6v9IqCnaaH

— BUND (@bund_net) September 20, 2019
"We are making history by standing up for our future."

@_sycs_ statement on Scotland's largest ever #ClimateStrike!https://t.co/e784GM1yWF#FridaysForFuture #GlobalClimateStrike
@andygerrie pic.twitter.com/QDhsktdXmt

— Friends of the Earth Scotland (@FoEScot) September 20, 2019
Jagoda Munic, director of Friends of the Earth Europe reacted:
"We stand with those striking – with young people raising their voices to call for urgent action and the frontline communities who are already facing the impacts of climate breakdown worldwide.

"We can systemically tackle climate change and related crises, including biodiversity loss and rising inequality. But protecting the planet on which our survival depends will require nothing less than system change. Our governments must do their fair share, beginning with a completely fossil-free energy system by 2030."
We stand with everyone taking part in the #ClimateStrike and #ReclaimPower, Southern communities hardest hit by #ClimateChange and #DirtyEnergy, and youth fighting for #ClimateJustice and a safe future for all #PeoplePower #FridaysForFuture pic.twitter.com/vbG4XMfwbu

— Friends of the Earth (@FoEint) September 20, 2019
Related Content
20/09/19