On the 29th August 2023, ahead of the second EPBD (Energy Performance of Buildings Directive) trilogue under the Spanish Council Presidency, 67 civil society organisations, social, health and environmental NGOs, trade unions and youth movements across Europe have signed onto a joint statement calling on their elected representatives to deliver an ambitious and socially just EU Buildings Directive before the end of the year.
The 'trilemma' of rising energy costs, a cost of living crisis and a climate emergency have arrived at our front doors, with millions of households having to choose between eating or heating.
Making our homes and buildings energy efficient and renewable-based is the answer to these issues as it can help reduce our dependence on dangerous, expensive and volatile fossil fuels, help shield people from energy poverty, and improve air quality while also combatting the climate crisis.
This starts with a strong EU policy framework, along with investments and resources that can be directed towards activating the relevant actors on the ground who can make the transition in our buildings a reality. Creating more energy-efficient homes saves us energy and money, protecting the right to a comfortable and healthy living environment for all.
You can read the Build Better Lives joint statement here.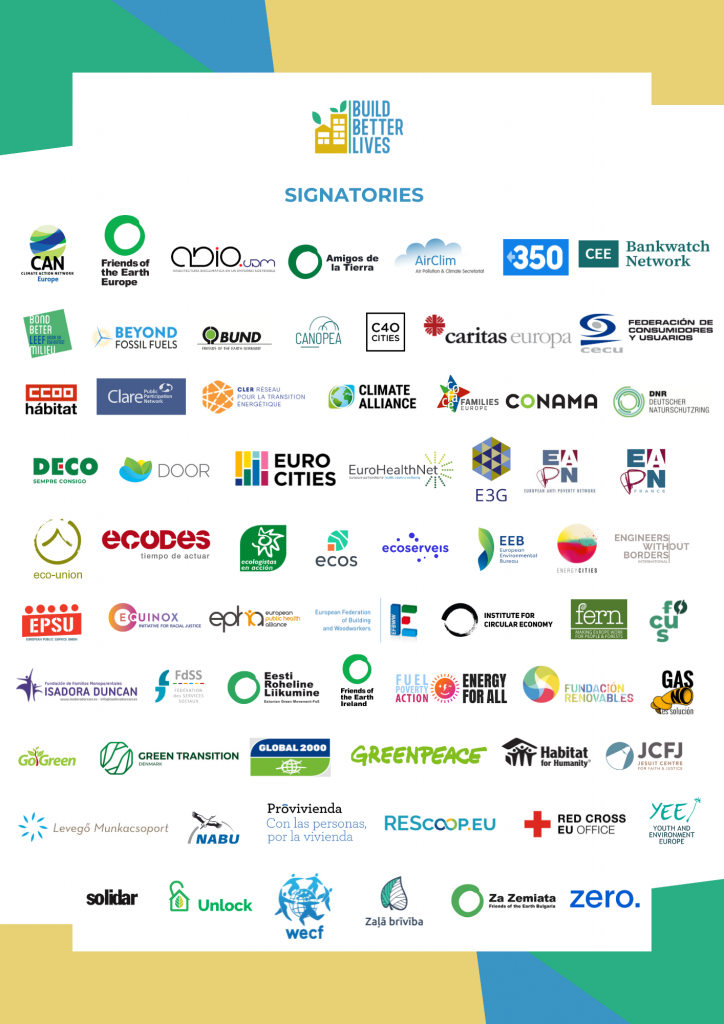 Related Content
30/08/23