12/05/20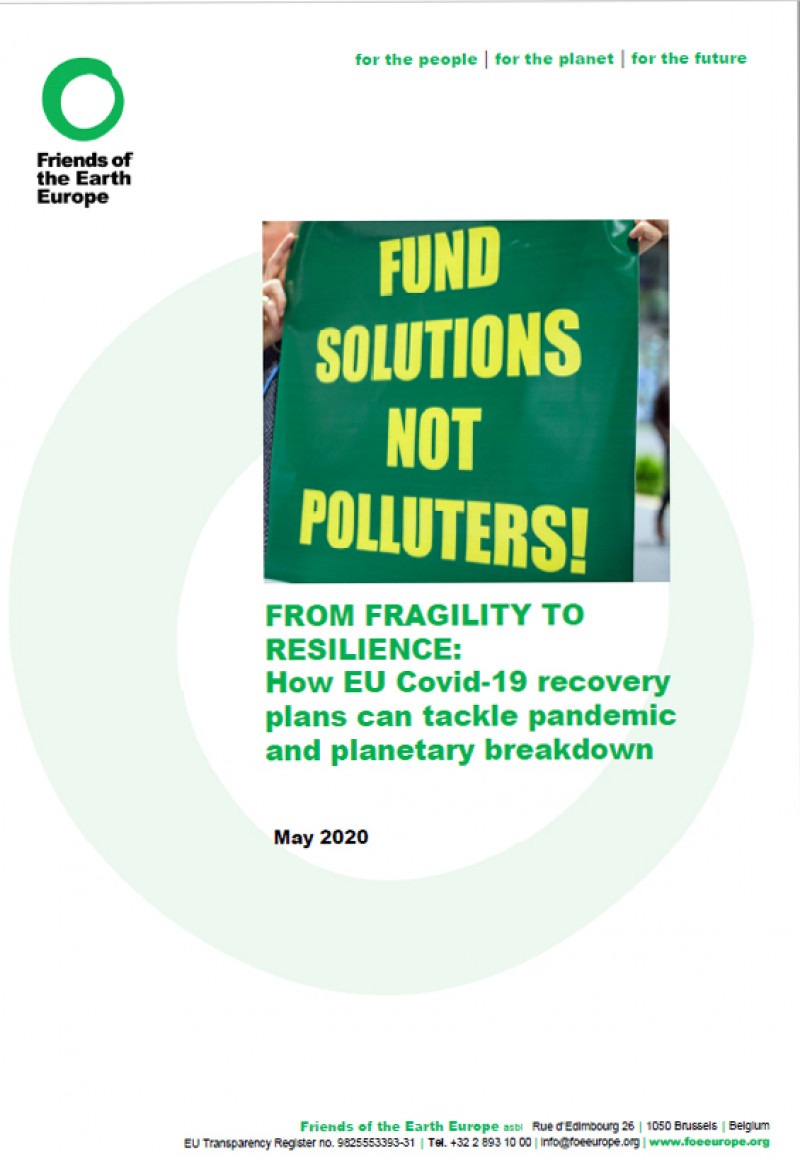 We are facing at once a pandemic and planetary emergency – a lethal combination, both in the near and far term.
In these unprecedented times of interconnected crises we look to our leaders to rise to their responsibilities and respond holistically to the multiple emergencies we face. This means acting in the common interests of people and the planet, in the immediate and the longer-term. This is a moment to transform our world and our unjust planet-killing economies – and we must seize it.
This briefing makes recommendations and specific demands for short-term EU recovery plans and Covid-19 response measures in 2020.
Related Content