CAP: Bring the Dialogue
About the project
Friends of the Earth groups in Austria, Czech Republic, Denmark, Hungary, Malta, Poland, Spain and Sweden are running Bridge DEAL & CAP project between August 2021 and July 2022.It also engages youth networks of organisations working on food and farming, coordinated by Young Friends of the Earth Europe.
The project will raise awareness and build trust in European policies through providing targeted information and dialogue spaces for stakeholders and the general public about the new CAP in its relation to the European Green Deal.
Across Europe, hundreds of different activities are taking place as part of the project, including:
Stakeholder forums, workshops and conferences on the new CAP and National Strategic Plans (NSP)
Citizens engagement activities to disseminate crucial information to urban youth, critical media and the general public on the new CAP and its importance to stop biodiversity loss and reduce its impact on climate change
Several communication and information materials will be produced, including an assessment of National Strategic Plans to help leading actors working on food and farming in the project countries to understand the choices made by their own government
Support for a Europe-wide "Good Food & Good Farming" action days throughout October 2021
These will be supported by online, offline and media outreach campaigns to raise awareness about building a better food and farming system in the EU.
Contact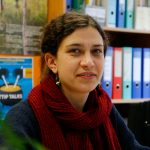 Stanka Becheva
Food & farming campaigner
stanka.becheva[at]foeeurope.org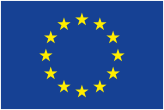 'BRIng the Dialogue – Green European DEAL and the CAP' (Bridge DEAL & CAP) is funded by the IMCAP Programme of the European Union. The content of this publication represents the views of the author only and is their sole responsibility. The European Commission does not accept any responsibility for use that may be made of the information it contains.